The Best of Flaco Jiménez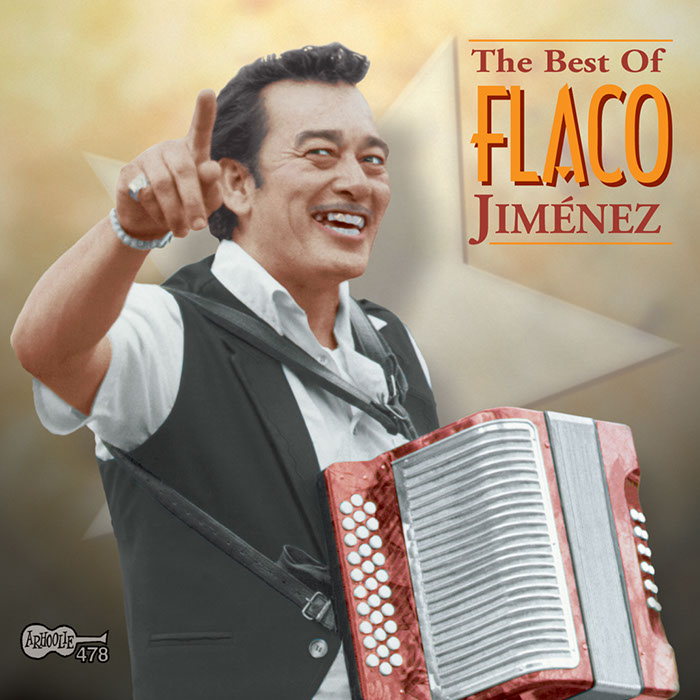 The son of button accordionist Santiago Jiménez Sr., Leonardo "Flaco" Jiménez is probably the best-known conjunto accordion player in the United States. The winner of a Grammy, Flaco has inspired an expansion of interest in conjunto Tejano music beyond its traditional Tex-Mex roots. This collection, drawn from his Arhoolie catalogue, features two of his father's songs ("Ay Te Dejo en San Antonio" and "Un Mojado Sin Licensia") and an instrumental ("Porquita Fe") with slide guitarist Ry Cooder.
"What B.B. King is to the blues, or George Jones is to traditional country, Grammy-winning accordionist Flaco Jimenez is to the world of Tex-Mex conjunto."
—Music critic Ramino Burr in The Billboard Guide to Tejano and Mexican Music.
Track Listing