Folkways 75 Instrument Bandana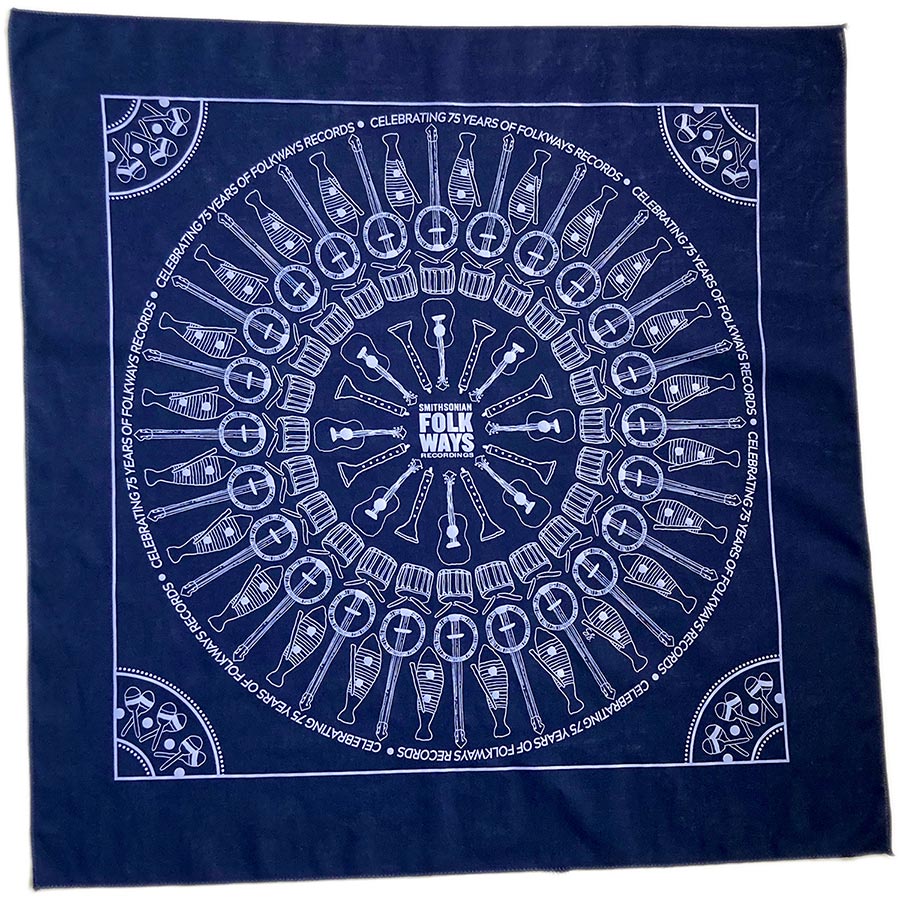 Adorned with hand-drawn instruments from across the world and the Folkways catalog, this bandana is a music collection of its own. Designed by Sophie Sachar and printed on navy blue fabric with lilac ink.
This item is also available for a discount as part of our Folkways 75th Anniversary Merch Bundle with a mug, t-shirt, and a frogs sticker set.