The Cowboy: His Songs, Ballads and Brag Talk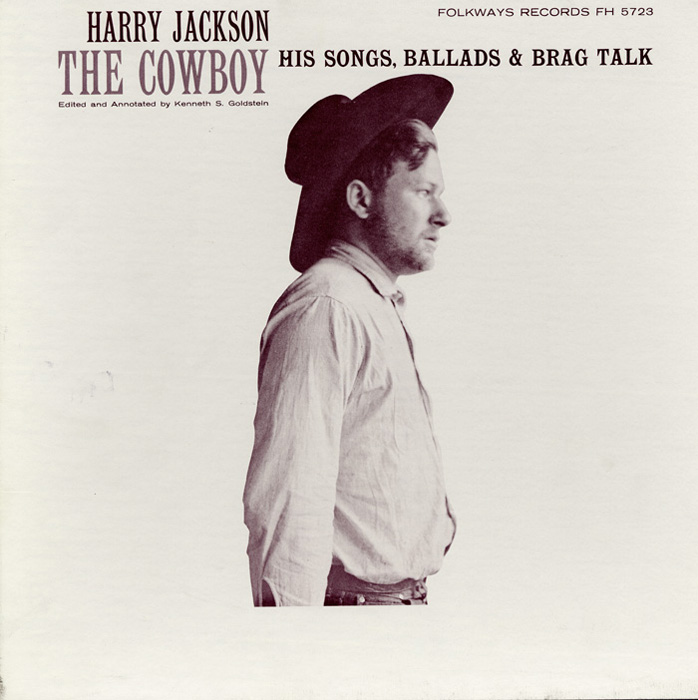 Fascinated by horses and cowboys, but not by school, Harry Jackson (1924–2011) left his home in Chicago at age 14 to become a ranch hand and cowboy in Wyoming. While there, he learned cowboy songs from traditional singers, and he sings them here in the traditional unaccompanied manner. The songs portray the life of a cowboy in an authentic, unadorned fashion that is light-years removed from Hollywood and country western simulations.
After serving in World War II, Harry Jackson became a prominent artist, focusing on realistic western paintings and sculpture portraying cowboys and Native Americans.
Extensive liner notes, written by folklorist Kenneth Goldstein, provide background information about Jackson and each song.
Track Listing