Sones Jarochos y Huastecos y Más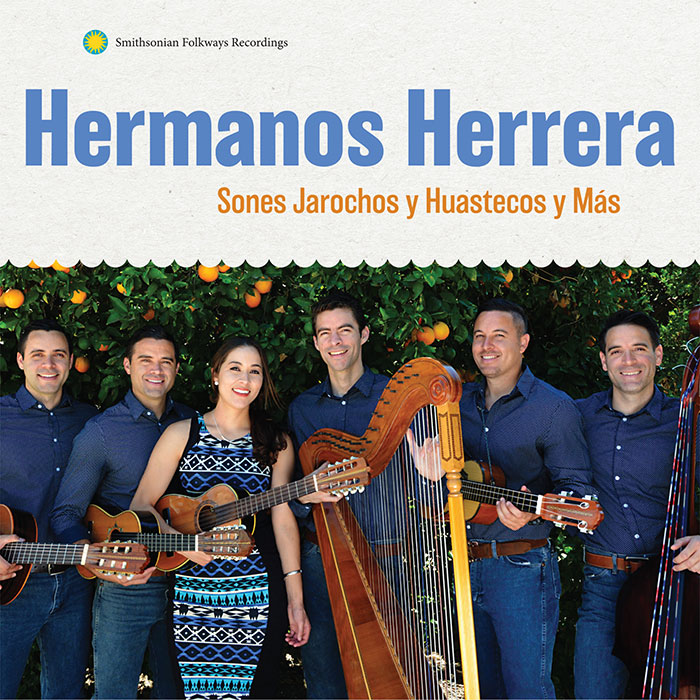 Driven by their family's devotion to traditional music, the Mexican American siblings Hermanos Herrera immersed themselves in a quarter century of mentorship by pillar performers of son huasteco and son jarocho, two favorite forms of Mexico's rich musical heritage. They then applied their passion to the music, supercharging signature sounds with their own sentiment and an aggressive approach to playing the regional instruments of Veracruz harp, huapanguera and jarana guitars, and the distinctive Huastecan-style violin. In this debut Folkways album, they make their mark on musical gems popular on both sides of the Mexico-U.S. border. 48 minutes, 40-page booklet with bilingual notes.
This album is the 46th in the Smithsonian Folkways Tradiciones/Traditions Series of Latino music albums, produced with support from the Smithsonian Latino Center.
RELATED VIDEOS
Hermanos Herrera on family and music
"Anoche Estuve Ilorando" by Hermanos Herrera
Track Listing