Andersen's The Emperor's Nightingale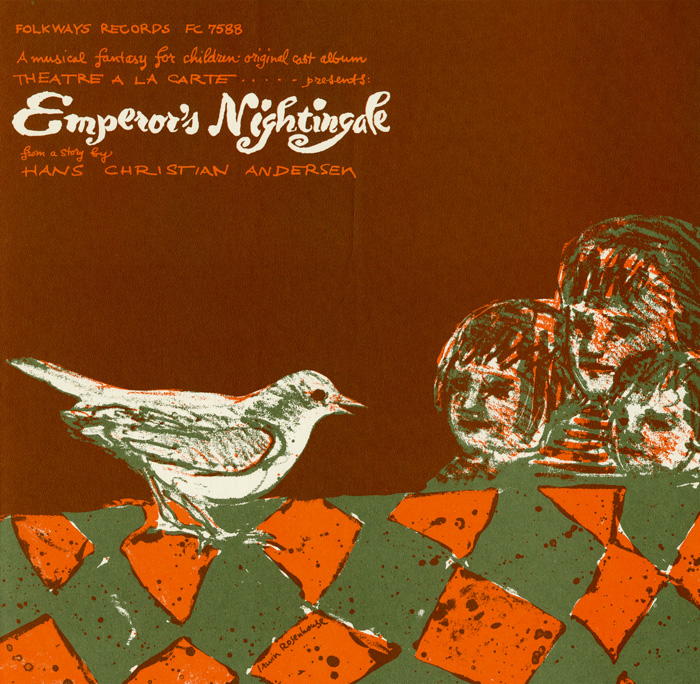 New York City–based Theatre A La Carte performs the children's musical "Emperor's Nightingale," adapted from Hans Christian Andersen's charming story "The Nightingale." Subtitled "A Musical Fantasy for Children," the play tells the story of an ancient Chinese emperor suffering from insomnia, who tries to regain the ability to sleep with the help of his daughter, his three advisors, and a magic nightingale. His advisors attempt to fool him by constructing a mechanical nightingale to lull him to sleep, but the mechanical bird fails. The daughter then seeks the real nightingale in the forest. With the aid of a magic feather and a magic chant, she finds the nightingale, and the emperor is able to sleep again.
Biographies of the key cast and crew members and complete song lyrics are included in the liner notes.
Track Listing