Broadside Ballads, Vol. 6: Broadside Reunion
Various Artists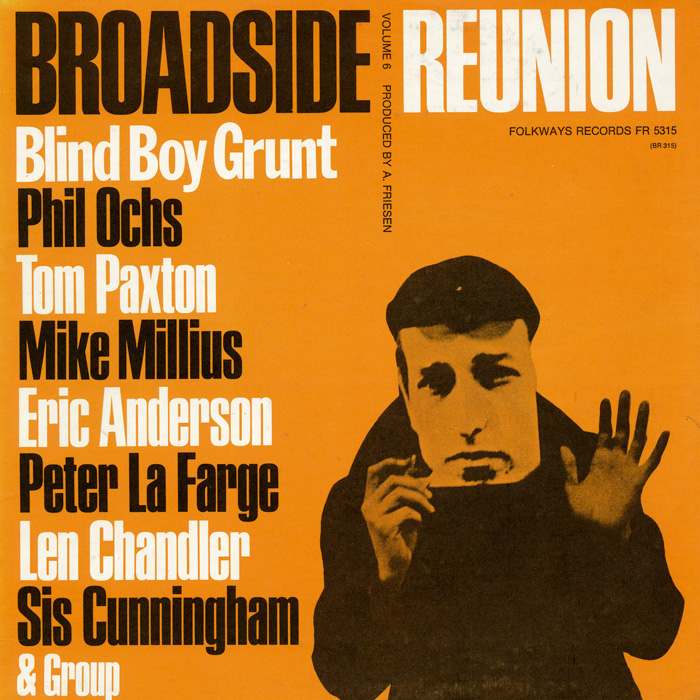 Released in 1972, after many of its artists had risen to international acclaim, Broadside Ballads, Vol. 6 contains previously unreleased songs that appeared in the folk publication Broadside Magazine, founded in 1962. With a lineup that includes Blind Boy Grunt (Bob Dylan), Peter La Farge, Phil Ochs, and Tom Paxton, Broadside Ballads, Vol. 6, is unique not only for its varied talent but also because of its source—the songs were mainly recorded during impromptu performances at Broadside's New York apartment throughout the 1960s with little more than guitar and vocals. One of the exceptions is "Drums," Peter La Farge's last public performance in Greenwich Village before his death in 1965.
Contains the tracks "Train A-Travelin'," "Only Time Will Tell," "Dreadful Day," "Tate's Hell," "Moon Song," "Hunger and Cold," "Drums," "The Ballad of Emmett Till," and "The Ballad of Jesse James," which were not featured on The Best of Broadside: 1962-1988.
Liner notes include sheet music, lyrics, photos, and track histories.
Track Listing