An Untamed Sense of Control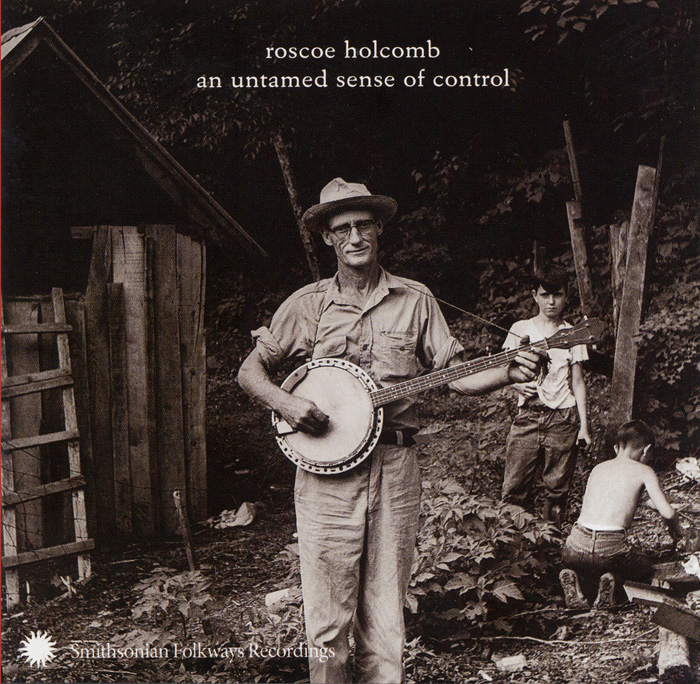 Bob Dylan stated, "Roscoe Holcomb has a certain untamed sense of control, which makes him one of the best." Eric Clapton called Holcomb "my favorite [country] musician." Holcomb's white-knuckle performances reflect a time before radio told musicians how to play, and these recordings make other music seem watered-down in comparison. His high, tense voice inspired the term "high lonesome sound." Self-accompanied on banjo, fiddle, guitar, or harmonica, these songs express the hard life he lived and the tradition in which he was raised. Includes his vintage 1961 "Man of Constant Sorrow."

EN ESPAÑOL

Bob Dylan manifestó: "Roscoe Holcomb tiene un cierto desenfrenado sentido de control, lo cuál lo convirtió en uno de los mejores en lo que hace". Eric Clapton llamó a Holcomb "mi músico favorito [country]"

Las atrevidas actuaciones de Holcomb reflejan un momento anterior de la radio, que dijo a los músicos cómo tocar, estas grabaciones, en comparación a otras, hacen otra música que parece moderada.

Su voz aguda y tensa inspiró el término "alto sonido solitario." Auto-acompañado en el banjo, el violín, la guitarra o la armónica. Estas canciones expresan la dura vida que él vivió y la tradición en la cuál él fue criado.

Incluye su clásico de 1961 "Hombre de dolor constante" (Man of Constant Sorrow).
Track Listing