Indonesia: Music from West Java
Various Artists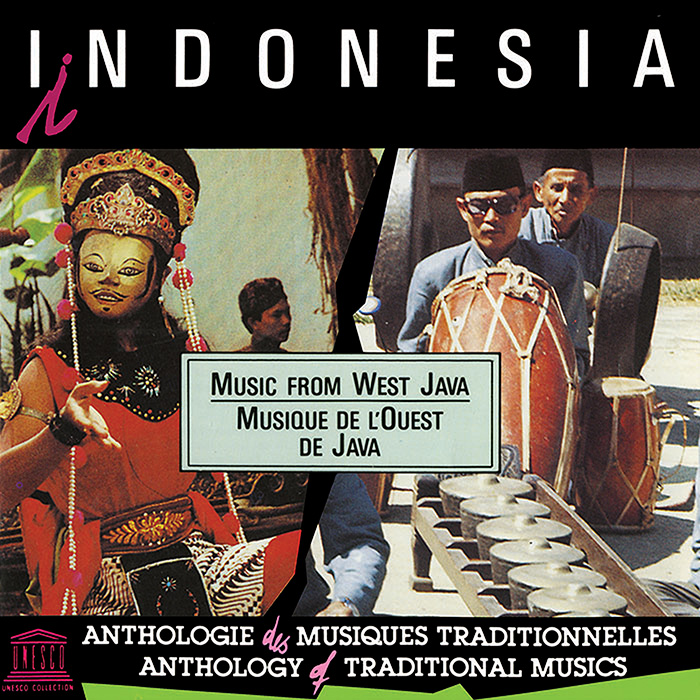 The Sundanese are indigenous people in the western part of Java. Until the 15th century, the Sunda region of Java was home to a powerful kingdom which remained independent of numerous Javanese empires. As a result, the musical forms of Sunda were profoundly different from those of other areas of the island. Eventually Sundanese music would incorporate Javanese cultural and musical influence, but without losing its own creative spirit.
The music in this recording, originally released in 1976, reflects the cultivation of the Sunda musical idiom with selections performed by traditional gamelan ensembles composed of metallophones, xylophones, drums, bamboo flutes, and bowed and plucked stringed instruments. The liner notes trace the evolution of Sundanese music and provide background on the tracks.
FREE DOWNLOAD
Please enjoy a free download of the song "Wayang Golek: Scene from the Ramayana"
| | | |
| --- | --- | --- |
| Wayang Golek: Scene from the Ramayana | MP3 | FLAC |
This album is part of the UNESCO Collection of Traditional Music. More than 125 albums are being released by Smithsonian Folkways Recordings to make the series publicly available, including a dozen never-released albums of musical traditions from around the globe.
Track Listing