Fiesta Mexicana: Javier de Leon's Panorama of Mexico, Old and New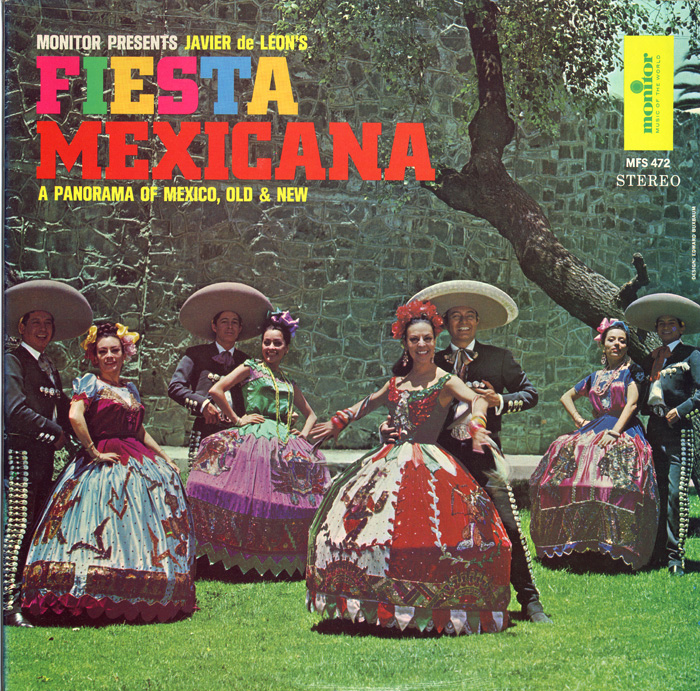 Fiesta Mexicana contains a mix of songs and dance medleys from the festive Mexican music tradition. One track combines the familiar "La Cucaracha" with the song "La Madrugada." The medley draws you in by stating the theme to "La Cucaracha" slowly and wearily at first, then gradually picks up to a lively dance tempo. The sounds of tapping and stomping feet are contagious, making it impossible not to want to join in the fiesta!
EN ESPAÑOL
Fiesta Mexicana contiene una mezcla de canciones y combinación de danza de la festiva tradición de la música mexicana. Una pista combina la conocida "La Cucaracha" con la canción "La Madrugada".
La mezcla te atrae, pues aunque el tema "La Cucaracha" al principio es lento y cansado, luego adquiere gradualmente un ritmo animado de baile. Los sonidos de la grabación y los pies pisando fuerte son contagiosos ¡por lo que es imposible no querer unirse a la fiesta!
Track Listing