Various Artists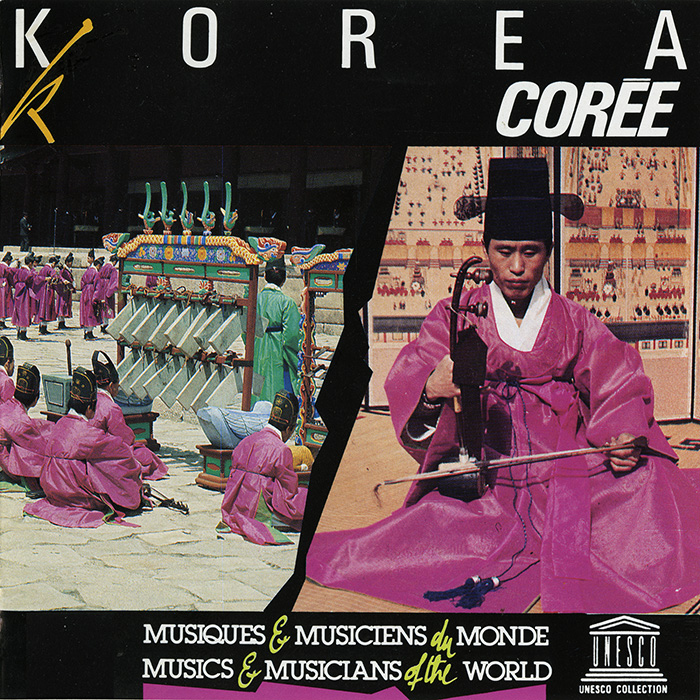 This 1972 recording features Korean court music, or hyang-ak, which was codified in the 5th century. Hyang-ak is essentially pentatonic and is derived from a type of sung poetry. Vocal performances are accompanied by a variety of Korean string, wind, and percussion instruments.
The first track, "Su-je chon," is among the most renowned pieces of hyang-ak. The title of the song, which is believed to have been composed during the Silla dynasty in the 7th century, means "Life Long Everlasting Sky," and depicts the splendor of a rising sun. The piece is performed by an ensemble composed of a hyang-piri (double-reed instrument), tang-chuck and tae-geum (flutes), a-jaeng and hai-keum (bowed string instruments), chang-ko (drum) and an eu, or"Wooden Tiger" (a wood scraper heard three times at the beginning and end of each piece of court music). The liner notes are in English and French.
This album is part of the UNESCO Collection of Traditional Music. More than 125 albums are being released by Smithsonian Folkways Recordings to make the series publicly available again, including more than a dozen never-released albums of musical traditions from around the globe.
Track Listing