Again! Lord Melody Sings Calypso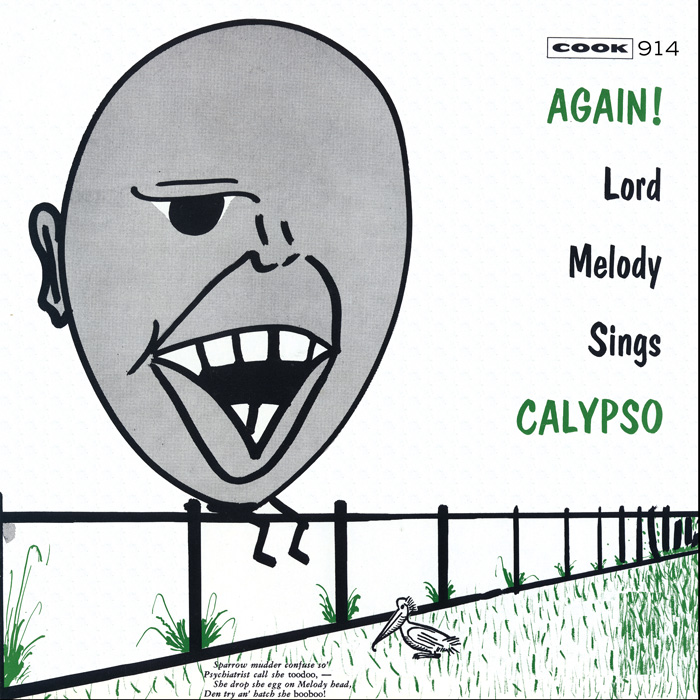 Trinidad and Tobago's favorite calypsonian Lord Melody demonstrates exactly why he is the lord of melody in this collection of songs that includes "Crazy Love" and "Dr. Make Your Love." Two songs, "Cowboy Sparrow" and "Sparrow's Sister," are testament to the professional provocation of rival calypsonian Mighty Sparrow. Melody's vocals are backed by the Frankie Francis Orchestra and the March of Dimes Quartette. "Cowboy Sparrow" was reissued in 2000 on Calypso Awakening from the Emory Cook Collection (SFW40453).
*Content Advisory:
The title and lyrics of track 201 on this release contain derogatory language. While it is offensive to us, we have chosen for the song title to remain as published and interpreted in the time period in which it was written. We believe that to do otherwise would be to change a historical document. The "n word" was commonplace for a time in history, especially during the era of Jim Crow. Its circulation and popularization through blackface minstrelsy became associated with the identity of Black people in a white supremacist society. Please
click here
for additional context.
Track Listing