Mexico! Monitor Presents Maria Luisa Buchino with the Trio Los Aguililas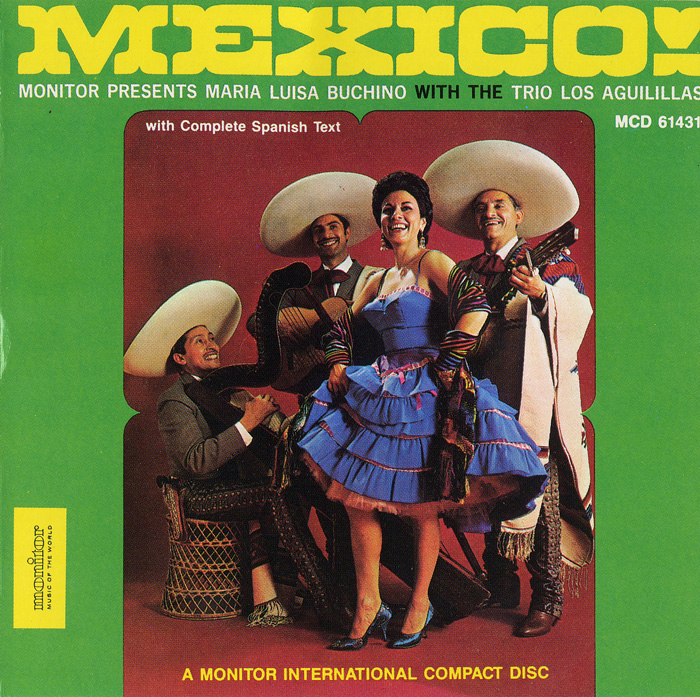 Accompanied by the Trio Los Aguilillas on guitar, harp, and violin, Maria Luisa Buchino sings some of Mexico's best-loved folksongs including "La Malagueña," "El Gusto" and "La Bamba" (arguably the most famous if not the most popular folk song born out of the mariachi tradition). Buchino's striking and original interpretations of these songs capture the essence of los sones mexicanos.
EN ESPAÑOL
Acompañada por el Trio Los Aguilillas en la guitarra, arpa y el violín, Maria Luisa Buchino canta algunas de las canciones populares más queridas de México, como "La Malagueña", "El Gusto" y "La Bamba" (podría decirse que es la más famosa, si no la canción más popular que nació de la tradición mariachi). Interpretaciones sorprendentes y originales de estas canciones de Buchino que captan la esencia de los sones mexicanos.
Track Listing