Various Artists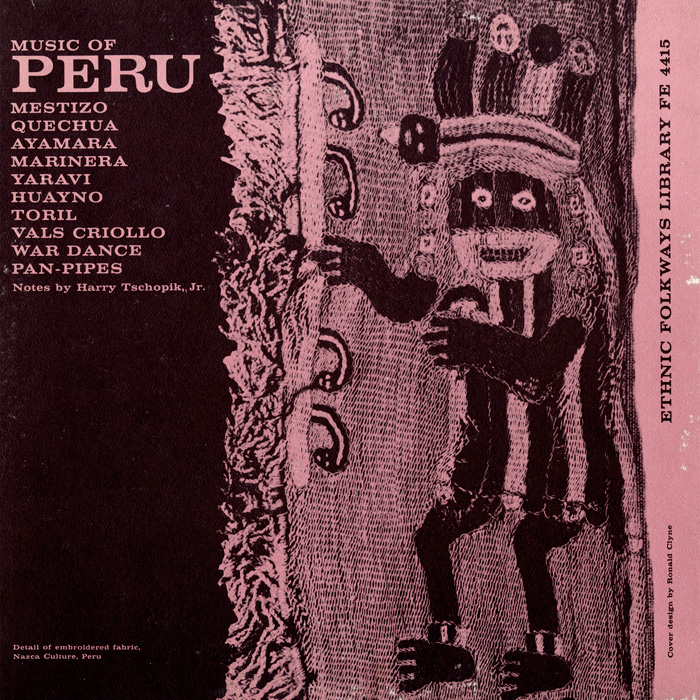 Before the arrival of the Spaniards in Peru during the sixteenth century, the Aymara Indians had a rich musical tradition of flutes, whistles, and panpipes. However, the conquistadors introduced a new element to this music when they brought the stringed instrument to the Andean region. This collection of Peruvian folk music showcases a well cultivated musical tradition and the adaptation of European instruments to suit the needs of the colonized as demonstrated by the charango – a smaller mandolin with traditional Aymara tuning.
RELATED LESSON PLAN
"Aymara and Machu Picchu"
EN ESPAÑOL
Antes de la llegada de los españoles al Perú durante el siglo XVI, los indígenas Aymaras tenían una rica tradición musical de flautas, silbatos y zampoñas.
Sin embargo, los conquistadores introdujeron un nuevo elemento a esta música cuando trajeron los instrumentos de cuerda a la región andina. Esta colección de música tradicional peruana muestra una tradición musical bien cultivada y la adaptación de los instrumentos europeos para acomodarlos a las necesidades de los colonizados, como lo demuestra el charango -una mandolina pequeña con sintonización Aymara tradicional.
Track Listing