Amor, Dolor y Lagrimas: Música Ranchera
Mariachi Los Camperos de Nati Cano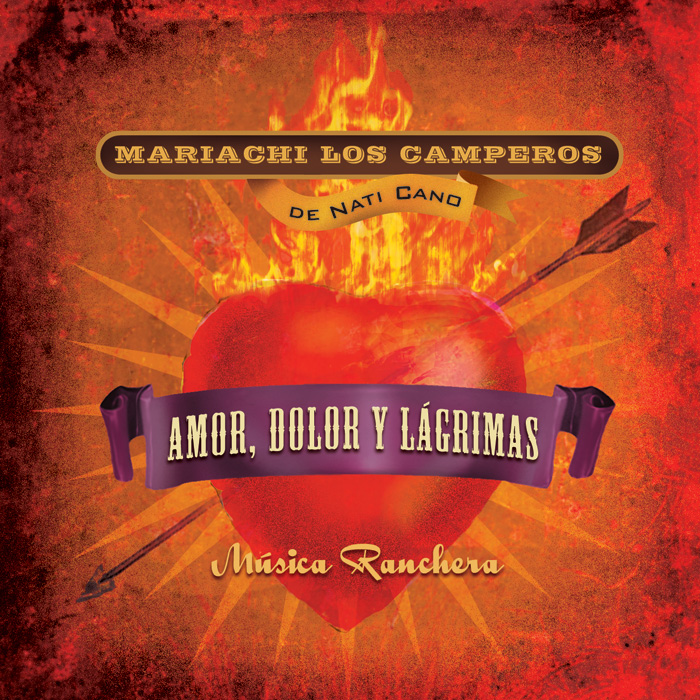 Amor, Dolor y Lágrimas (Love, Pain, and Tears) flow from the heart of the Mexican mariachi when it plays música ranchera, Mexico's soulful "country music." Riding the wave of mass media beginning in the 1930s, música ranchera became the single most popular vein of Mexican music by the 1950s. GRAMMY-winning Mariachi Los Camperos de Nati Cano breathes new life into classic soul-baring rancheras and boleros in this back-to-the-future recording. 47 minutes, 13 tracks, 32-page booklet, extensive notes, photos.


AWARDS
2008 GRAMMY Award for Best Regional Mexican Album

EN ESPAÑOL

Amor, Dolor y Lágrimas fluyen desde el corazón del mariachi mexicano cuando toca la música ranchera, "música campesina" llena del alma de México.

Iniciando la ola de los medios masivos de comunicación al inicio de los años 30, la música ranchera se convirtió en la única vertiente popular mayoritaria de la música mexicana en la década de 1950.

Los ganadores del GRAMMY Mariachi Los Camperos de Nati Cano respiran una nueva vida dentro de las clásicas rancheras y boleros que descubren el alma en esta grabación de vuelta al futuro. 47 minutos, 13 pistas, un folleto de 32 páginas, extensas notas, fotografías.
Track Listing