Mariachi Los Camperos de Nati Cano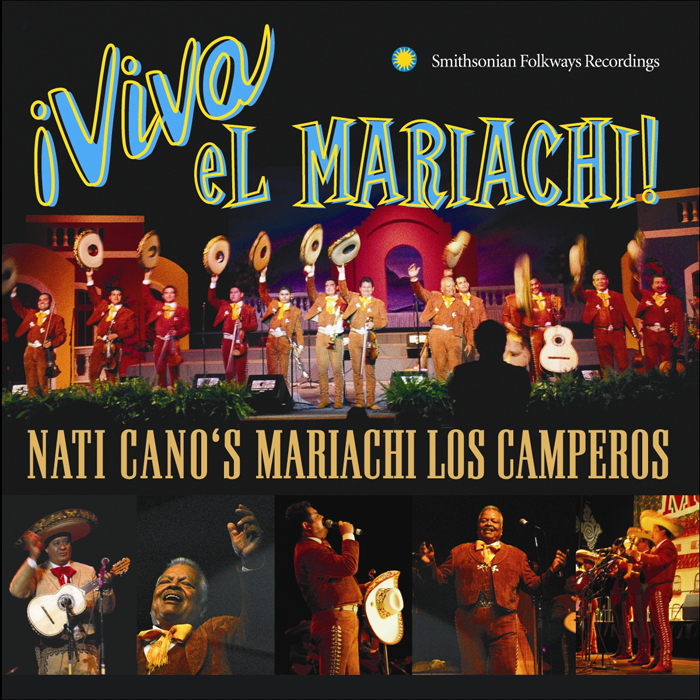 A traditionalist and a visionary, Nati Cano has both mirrored and shaped the history of mariachi music. He and Los Camperos, the group he founded and directs, have been a fixture in the Los Angeles area and a driving force in the mariachi tradition in North America for more than forty years. His longtime association with Linda Ronstadt, backing her up in live performances and on her milestone Canciones de Mi Padre album, helped catapult mariachi music to unprecedented national prominence. In this collection of newly issued material, Cano and Los Camperos perform some of mariachi's most beloved songs with the vibrancy and intensity that distinguish them as one of the finest mariachi bands in the world.

Extensive notes and photos. 52 minutes.


Tradicionalista y visionario a la vez, Nati Cano ha reflejado y a la vez modelado la historia de la música mariachi. Él y Los Camperos, el grupo que fundó y que dirige, han sido una presencia continua en el área de Los Angeles y una fuerza determinante en la tradición mariachi de Norte América por más de 40 años. Su asociación de varios años con Linda Ronstadt, a la que han acompañado en las presentaciones en vivo de su famoso álbum Canciones de Mi Padre, ayudaron a catapultar la música mariachi a una prominencia a nivel nacional sin precedentes. En esta colección que contiene material nuevo no publicado anteriormente, Cano y Los Camperos interpretan algunas de las más queridas canciones con la vivacidad y la intensidad que los distingue como una de las mejores agrupaciones mariachis del mundo.




RELATED LESSON PLAN
"Chips and Salsa: A Taste of Mariachi Music for the High School Orchestra"
Track Listing