Negro Folk Music of Alabama, Vol. 4: Rich Amerson--2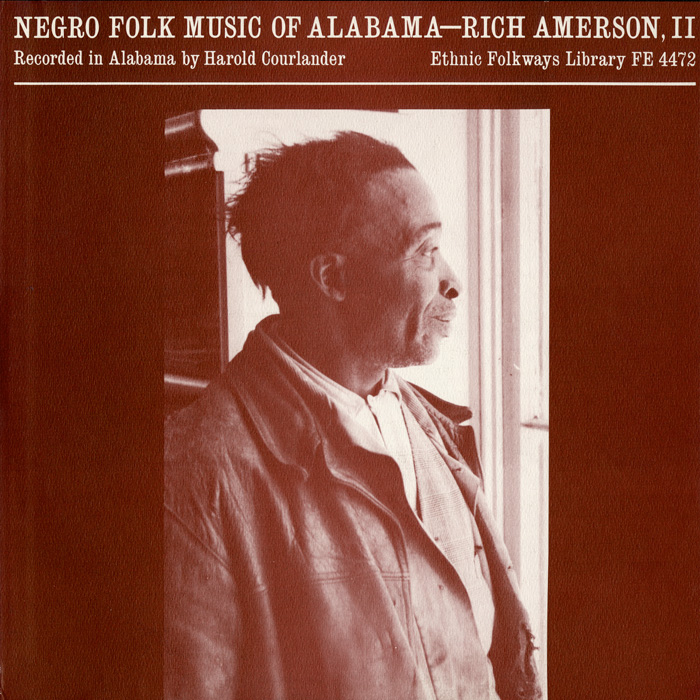 American folklorist Harold Courlander compiled this series (Negro Folk Music of Alabama) from the recordings he made in rural Alabama in 1950. The album is an attempt to counter the stereotypes of black music that were popular in America during the middle of the 20th century. This fourth volume, album 2, presents traditional spirituals and newer gospel songs (plus one story), often displaying the traditional call-and-response singing pattern. Although Rich Amerson takes the lead, his sister, Earthy Anne Coleman, is consistently present in a supporting role.
Liner notes include an explanation of the various influences that helped shape African American music, as well as a brief biography of Rich Amerson and song lyrics.
Track Listing