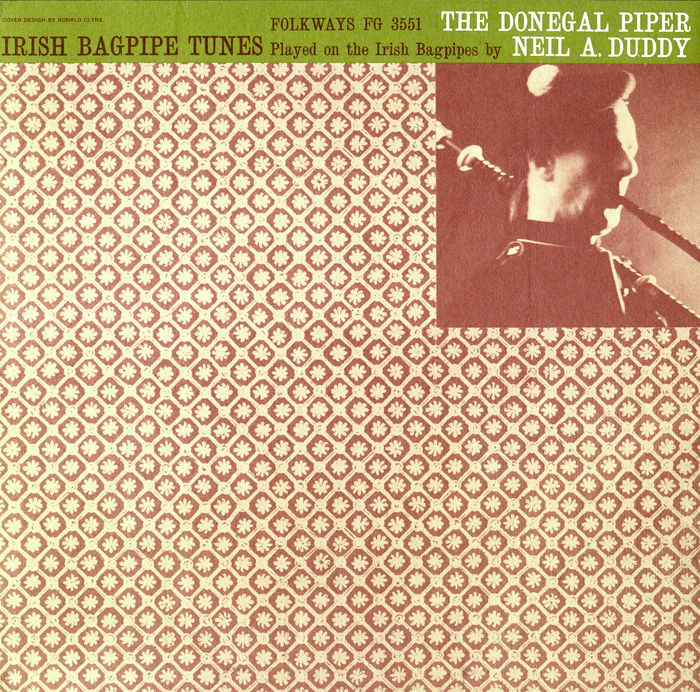 Neil A. Duddy was born to Irish parents in Scotland and emigrated to the United States when he was twenty-five years old. He settled in New York City and became the leading bagpiper there in the 1950s and 1960s. In The Donegal Piper, Duddy plays Irish bagpipe tunes, intended to inspire "the emotions of an old Scot on his return to his native land...after an absence of many years."
The liner notes give detailed information on the history and musical characteristics of the bagpipes.
See also the second volume of Duddy's playing, released in 1964.
Track Listing