A Tribute to Gonzalo Asencio, "Tío Tom"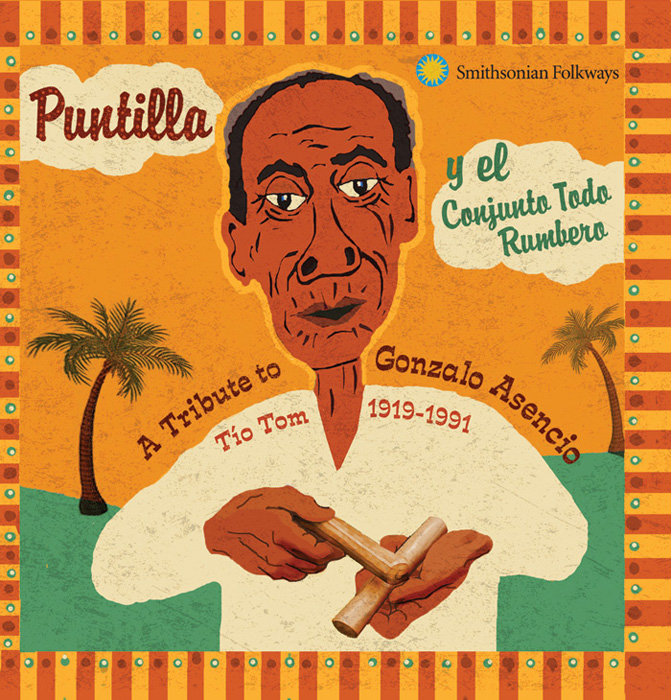 The compositions of the late "street hero" Tío Tom (Gonzalo Asencio) epitomize the most rooted of Afro-Cuban musics—the rumba. A fusion of African traditions that came together around 1900 in urban Havana and Matanzas province, the rumba is the signature sound of the solar, the creative cauldron of shared space in Afro-Cuban neighborhoods. This singing and all-percussion tribute to Tío Tom boasts the all-star line-up of Conjunto Todo Rumbero, led by renowned drummer Orlando "Puntilla" Ríos. 24-page booklet, 59 minutes.

Las composiciones del difunto "héroe de la calle" Tío Tom (Gonzalo Asencio), personifican las más profundas raíces de la música afrocubana -la rumba. Una fusión de las tradiciones africanas que llegaron alrededor de 1900 en la cuidad de La Habana y a la provincia de Matanzas, la rumba es el sonido característico del solar, el caldero creativo de un espacio compartido en los barrios afrocubanos. El canto y toda la percusión dedicada al Tío Tom, alarde a los mejores de los mejores del Conjunto Todo Rumbero, liderado por el renombrado percusionista Orlando "Puntilla" Ríos. Folleto de 24 páginas, 59 minutos.
Track Listing