A Voice Ringing O'er the Gale! The Oratory of Frederick Douglass Read by Ossie Davis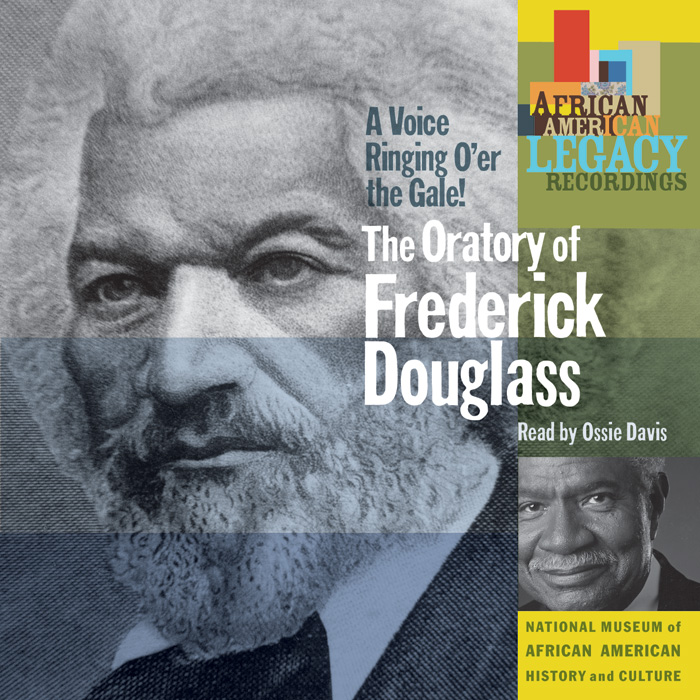 Frederick Douglass (1818-1895) was an abolitionist, women's suffragist, author, and statesman who escaped from slavery to become one of the most powerful American orators of the 19th century. In 1972, renowned actor Ossie Davis brought to sonic life several of Douglass's visionary writings, plying his resonant voice to produce riveting renditions of the Douglass classics "What to the Slave Is the Fourth of July," "If There Is No Struggle, There Is No Progress," "A Plea for Freedom of Speech," and "Why I Became a Women's Rights Man." More than a century after his death, Douglass's commanding calls for freedom and equality continue to capture our hearts and our minds. 32-page booklet with extensive notes and images. 65 minutes.
This recording is part of the Smithsonian Folkways African American Legacy series, co-presented with the Smithsonian National Museum of African American History and Culture.

FREE DOWNLOAD
Please enjoy as our gift a free download of "Why I Became a Women's Rights Man".
| | | |
| --- | --- | --- |
| Why I Became a Women's Rights Man | FLAC | MP3 |
Track Listing