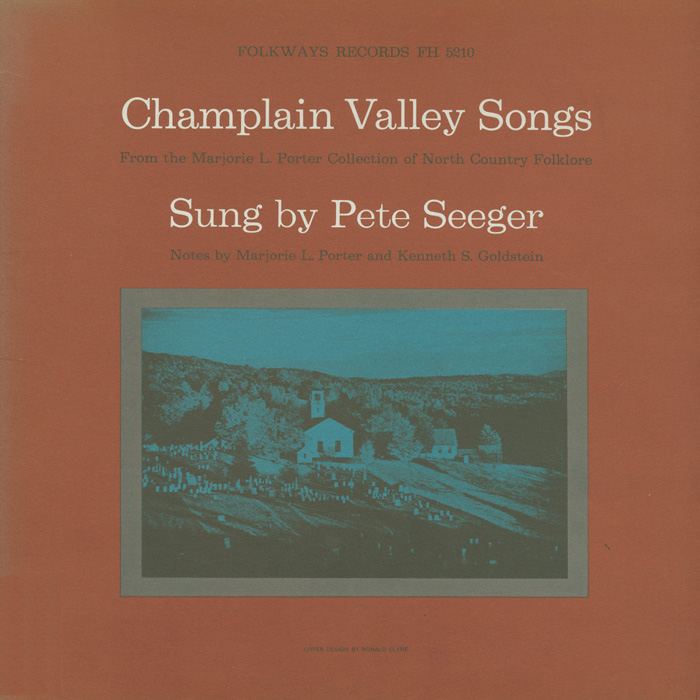 This recording explores the rich musical heritage of the area surrounding Lake Champlain in the Adirondack Mountains of New York. The songs were selected from a collection of North Country folklore and ballads compiled by historian Marjorie Porter.
Straddling the U.S.-Canadian border, the region boasts legends of the Iroquois and Algonquin who fished and hunted there, and of Englishmen, Frenchmen, and colonial Yankees who all fought for control over the valley that was known as the "gate of the country." Singing in French and English, Pete Seeger perfoms folk songs that embody the captivating history of the region.
Liner notes include histories of the songs with their lyrics, alongside illustrations and photographs of the region and its people.
Track Listing