Pete Seeger Sings and Answers Questions
Pete Seeger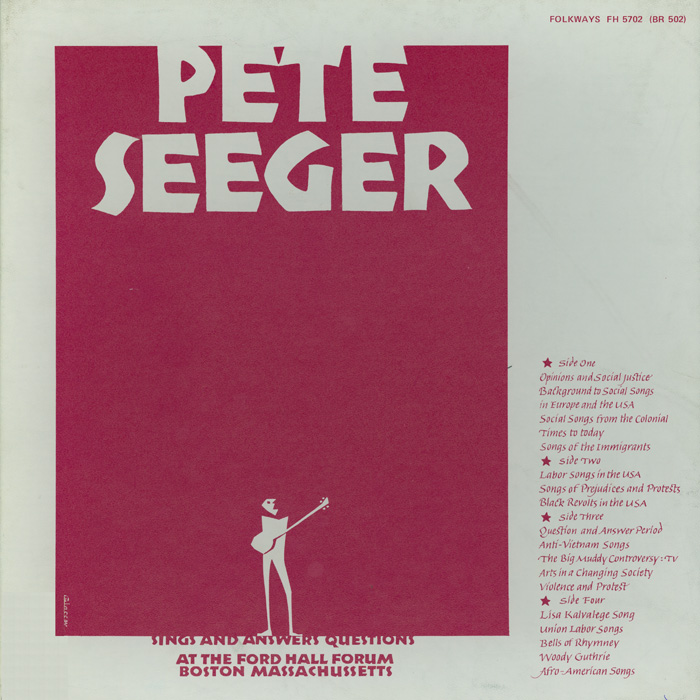 In 1967, Pete Seeger was the guest speaker for a two-hour program at the Ford Hall Forum in Boston, MA, on the topic "Music and Social Justice." Seeger's remarks—interwoven with 35 illustrative songs, mostly excerpts—reveal a widely read and analytical side. His commentary notes both the positive and negative role that songs have played in issues of race, the labor movement, and social justice.
The second half of the program is devoted to Q&A between Seeger and the audience. The ongoing Vietnam War is prominent in this segment; included is discussion about Seeger's interactions with TV officials over their censorship of his hard-hitting anti-Vietnam War song, "Waist Deep in the Big Muddy," which he sings in its entirety. An extended enthusiastic round of applause (almost certainly accompanying a standing ovation) concludes the event.
Liner notes provide background, as well as a transcript of the program.
Track Listing