Zhitkov's How I Hunted the Little Fellows
Pete Seeger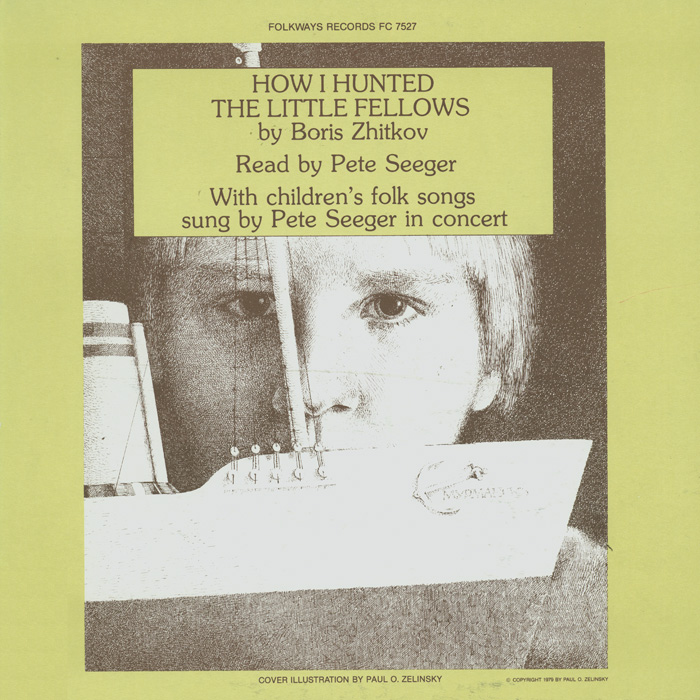 Pete Seeger (1919–2014) had a long and productive career as both a folksinger and social activist; he was a giant of our time. And overall, he appears on an astonishing total of 123 Smithsonian Folkways recordings.
The first track of this recording is devoted to Pete's reading of a short story by Russian writer Boris Zhitkov (1882–1938). In the story a little boy ultimately yields to the temptation to do something he knows is likely to get him into trouble—he becomes convinced that a model boat he has been warned by his grandmother not to touch contains a tiny crew attempting to keep out of sight, and he is determined to spot them.
The remaining three tracks of the recording are from a children's concert recorded in Town Hall, New York. The children frequently join with Seeger in singing a variety of well-known and not-so-well-known songs appropriate for children.
Track Listing