People's Picks: Cassandra Jenkins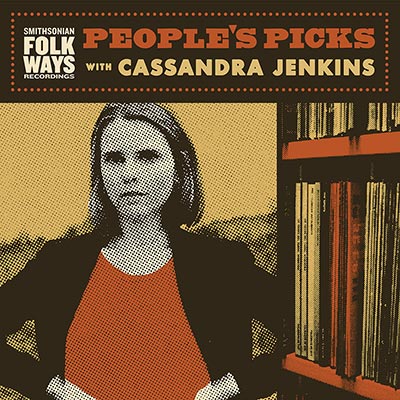 Grasping the Lyrebird's Tail: voices mimicking instruments mimicking animals mimicking instruments mimicking voices. Transmutation, Cloud relaxation, heartbeat, beat poet, bird songs, cowboys. I immersed myself in the World of Sound Catalog and gravitated towards the scientific, sacred, psychological, and spoken word corners of the collection. What emerged from my wanderings is a string of recordings that speak to our need to interpret, interact with, and immerse ourselves in nature, and occasionally aim to empower the listener with their innate inclination towards healing. Once I began listening, I found myself following one recording to the next, curious about each character I met along the way. The experience felt like a walk through a museum of natural history, because the individuals capturing the world around them became just as fascinating as the subjects they aim to put on display. The whole experience led me to the question, why do we sing?
My chosen mascot for this collection revealed themselves when I came across an album of recordings of the Lyre Bird, a large peacock-like ground-dweller from Australia, known for its uncanny ability to mimic natural and artificial sounds from their environment. We have come to understand the calls to be part of an elaborate mating ritual (during which they sing for up to four hours a day), and the scientist suggests that there remains much mystery around the bird's behaviors, likening their reception of another's call to telepathy. So while we struggle to understand the world around us, perhaps nature too is seeking the songs, sounds, and language that allow us to connect with one another as well as the worlds that extend just beyond our grasp.