Horizontal & Upright & Downright & Dunright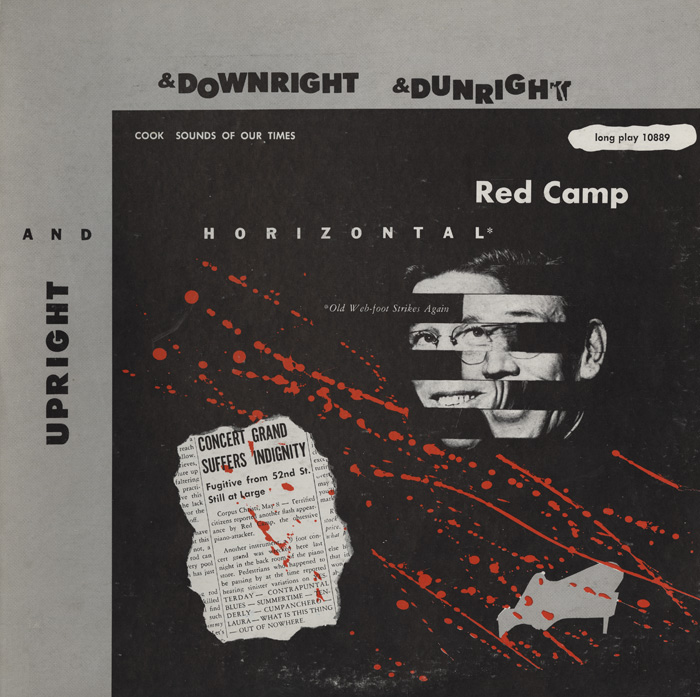 Lafayette Berry "Red" Camp (1909–1987) was an iconoclastic pianist who could play both smooth cocktail lounge jazz and rollicking roadhouse jazz with plenty of swinging jazz in between. This 2-CD set features Camp playing a Steinway and a barrelhouse upright piano with six pedals. Disc 1 is a compilation of two earlier albums: Horizontal with Camp on a Steinway concert piano for the first seven selections and Upright with Camp on a barrelhouse upright piano for the remaining eight selections. Camp is accompanied by guitarist Chet Rupe and bassist Arley Cooper on nine numbers.
The second disc presents Camp in a more relaxed setting. Playing solo, Camp sings on eight of the fifteen selections and is joined by trumpeter Duke Skiles on "Jam" and "Still Can't Get Started." The repertoire for the two discs features popular standards of the 1940s and early '50s.
All tracks are recorded in stereo.
Track Listing