Two Heids are Better Than Yin!
Robin Hall and Jimmie MacGregor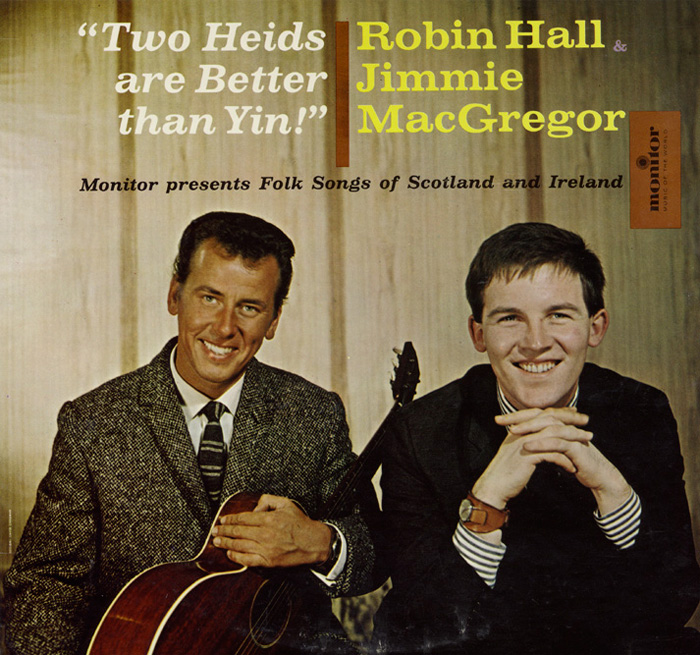 The Scottish duo of Robin Hall (1936 – 1998) and Jimmie MacGregor (b. 1930) was a musical partnership that recorded more than 20 albums from 1960 until they disbanded in 1981. Following the end of their partnership, both Hall and MacGregor had careers in radio and television. On this recording they perform a collection of 16 Irish and Scottish folksongs accompanying themselves on guitar, mandolin and accordion.
Track Listing