Roots of Black Music in America
Various Artists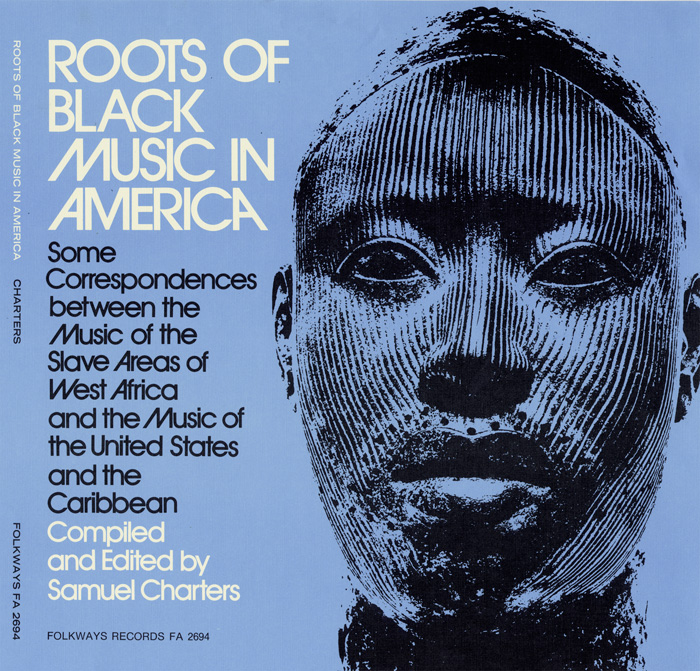 This two volume-collection, is a survey of instrumental and vocal music from African cultures as well as from African American musicians in the southern United States. Producer Samuel Charters created the album with the intent to provide musical examples from "two worlds" through traditional offerings of African tribal music, cultural roots that were forcefully suppressed during the period of slavery in America, and African American music evocative of the influence of its predecessors. 41 songs, 1.3 hours, with liner notes featuring an introduction by Samuel Charters, descriptions of songs, and examples of archival documents describing early African music and black music in the southern United States.
EN ESPAÑOL
Este segundo volume de la colección es un estudio de la música instrumental y vocal de las culturas africanas, así como de músicos afroamericanos del sur de los Estados Unidos.
El productor, Samuel Charters, creó el álbum con la intención de proporcionar ejemplos musicales de "dos mundos" a través de ofrendas tradicionales de la música tribal africana, las raíces culturales que fueron reprimidas con fuerza durante el período de la esclavitud en los Estados Unidos y la música afroamericana que evoca la influencia de su predecesores.
41 canciones, 1.3 horas, con notas que ofrecen una introducción a cargo de Samuel Charters, descripciones de las canciones y ejemplos de documentos de archivo que describen la música africana antigua y la música negra del sur de los Estados Unidos.
Track Listing