Sakura: A Musical Celebration of the Cherry Blossoms
Various Artists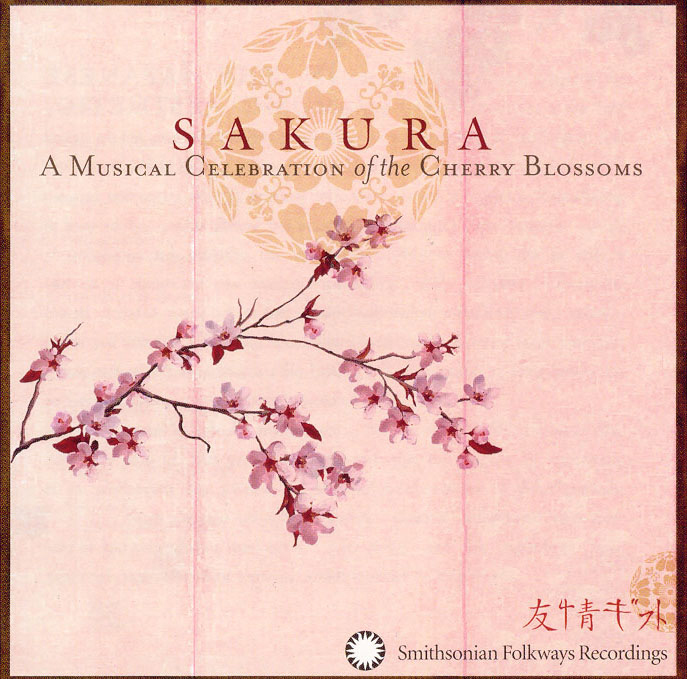 The harmony between humanity and nature constitutes an ideal state in Japanese music. In spring, the beautiful but short-lived sakura (flowering cherry tree)—Japan's most celebrated plant whose blossom is the national flower—powerfully symbolizes the transient splendor of human life. Each year, in Washington, D.C., thousands of visitors savor the beauty of the cherry blossoms which have come to represent the friendship between the people of the United States and Japan. Featuring traditional Japanese folk songs, classical instrumentals, and live ensemble performances, this recording honors the musical gifts that were brought to the United States from Japan.

RELATED LESSON PLAN
"Sakura Sakura and the Kumoijoshi Scale of Japan"
"An Introduction to Japanese Music: "Sakura, Sakura""
"SORAN BUSHI: Exploring Japanese Work Song(Hokkaido & Kitaki, Japan)"
Track Listing