Java: Sundanese Folk Music
Various Artists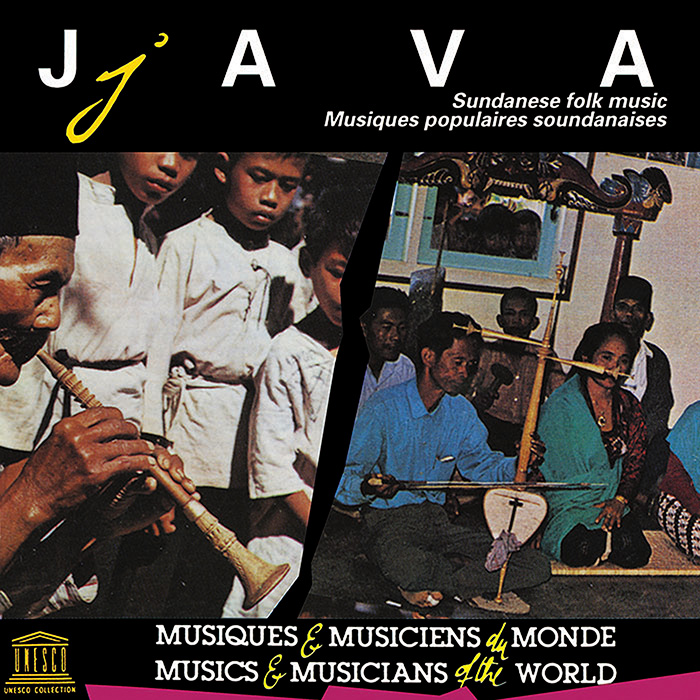 The Indonesian island Java is the most populous island in the world, and the Sundanese, who live in the western part of Java, are the second most populous of Indonesia's communities. Sunda was once a separate kingdom, and in many ways the Sundanese are culturally distinct from their neighbors. For example, they use many of the same musical instruments, but Sundanese compositions and tuning systems are recognizably different. Jacques Brunet, who has recorded gamelan music throughout Southeast Asia, provides an in-depth explanation in the liner notes.
Popular styles of Sundanese folk music are varied, and this compilation showcases several ensembles such as the soothing kacapi suling with plucked zither and bamboo flute often played in the home, and the aggressive pencak silat martial arts demonstration preceding a match.
FREE DOWNLOAD
Please enjoy a free download of the song "Pencak" ("Wrestling Music")
This album is part of the UNESCO Collection of Traditional Music. More than 125 albums are being released by Smithsonian Folkways Recordings to make the series publicly available again, including more than a dozen never-released albums of musical traditions from around the globe.
Track Listing
| | | | | |
| --- | --- | --- | --- | --- |
| 101 | Angklung Buhun | Cikoneng village ensemble | 5:49 | |
| 102 | Recak | Bojongkoneng village ensemble | 6:38 | |
| 103 | Kacapi Suling | Dedi Sobandi, Dadang Parnaman, Dodi Suriadi | 10:16 | |
| 104 | Ketuk Tilu | Bojong Jati village ketuk tilu ensemble | 9:39 | |
| 105 | Tarawangsa | Pak Supria, Pak Amat | 7:19 | |
| 106 | Pencak | Galih Pakuan group of Bandung | 5:22 | |