Songs and Dances of Honduras
Various Artists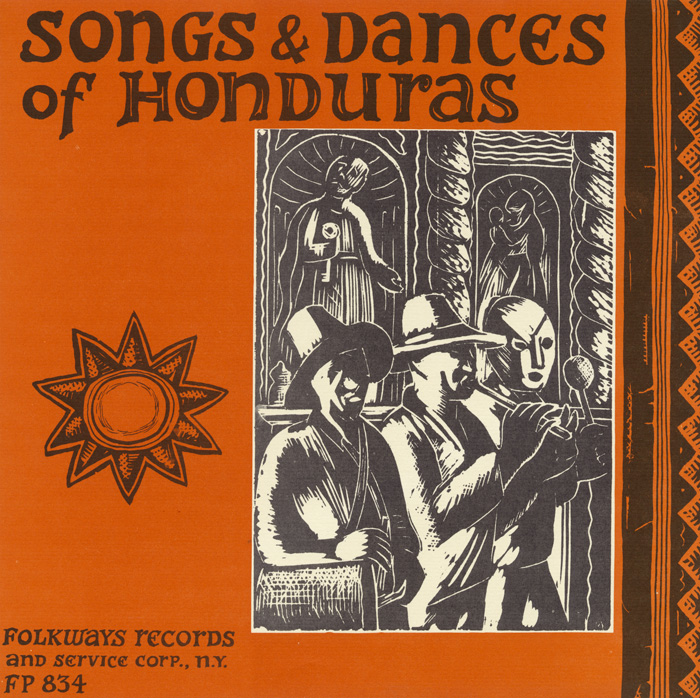 Recorded by Peter K. Smith

Grabado por Peter K. Smith




As liner notes author Doris Stone explains, "Honduras was a meeting ground of nations from its earliest pre-Columbian days. " Spanish colonial, African, and Native American influences blend not only in the music and dance styles but in the development of musical instruments, especially the marimba. Released in 1955, Songs and Dances of Honduras features ballads such as the corrido and dances such as the waltz, rumba, fandango, and the local sique. Liner notes include a brief cultural history of Honduras, lyrics, track notes, and detailed descriptions of instruments and types of dances.





EN ESPAÑOL

La autora Doris Piedra explica en las notas interiores que: "Honduras fue un punto de encuentro de los pueblos desde sus orígenes precolombinos". Influencias de la colonia española, africana y nativa americana se combinan, no sólo en la música y los estilos de baile, sino en el desarrollo de instrumentos musicales, especialmente la marimba.

Lanzado en 1955, Coros y danzas de Honduras cuenta con baladas como el corrido y danzas como el vals, la rumba, el fandango y la local sique. Las notas incluyen una breve historia cultural de Honduras, las letras, las notas de la pista y una descripción detallada de los instrumentos y tipos de bailes.
Track Listing