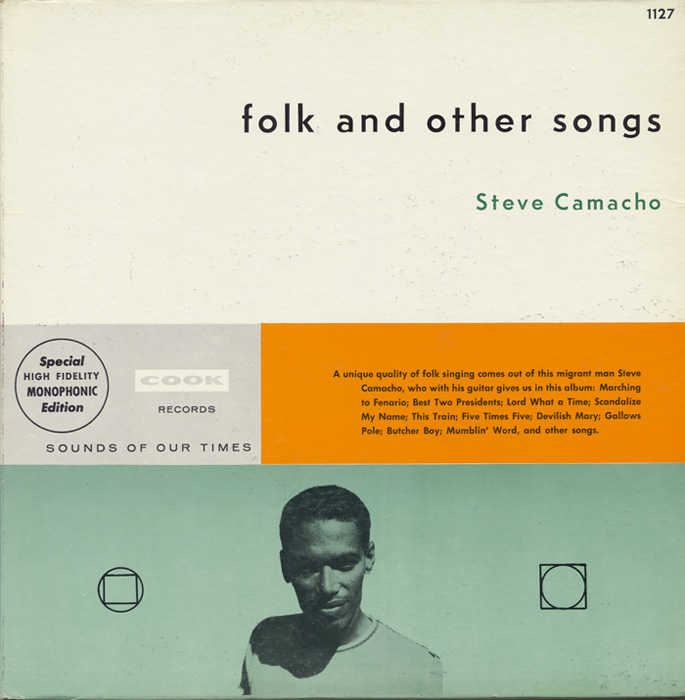 A self-proclaimed "itinerant," Steve Camacho started singing in New York but traveled the US learning tunes of the commoner and seeking recognition for his work. A cross between folk songs and Beat poetry, this music is historically significant in providing political / social commentary.

EN ESPAÑOL

El auto proclamado "itinerante" Steve Camacho comenzó cantando en New York, pero recorrió el aprendizaje de las canciones estadounidenses más comunes y la búsqueda del reconocimiento de su trabajo.

El cruce entre las canciones populares y el ritmo poético hacen de esta música de importancia histórica en el suministro de comentarios políticos / sociales.
Track Listing