Broadside Ballads, Vol. 8: Song for Patty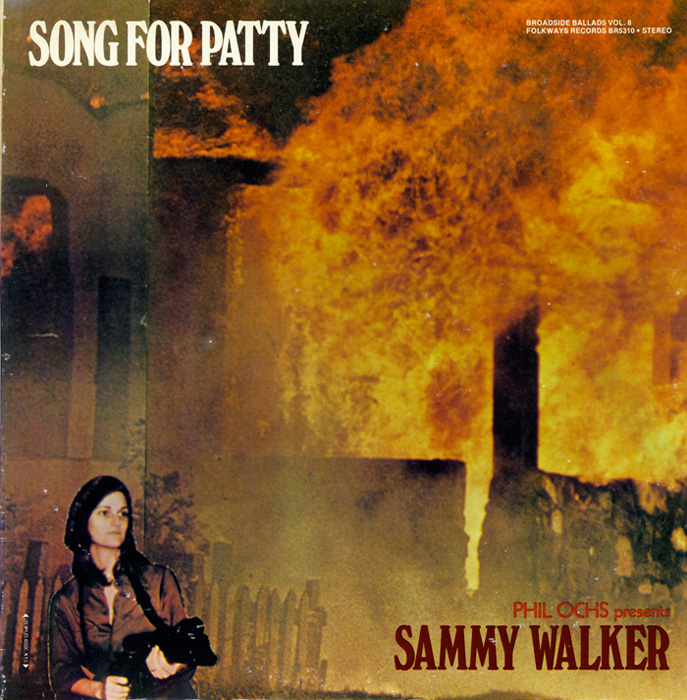 Song For Patty is folk singer Sammy Walker's first album. Recorded when he was just twenty two, the album concentrates on characters at odds with the world around them, from (famous heiress and outlaw) Patty Hearst to Johnny Strozier (who was given a 40 year prison sentence after the unarmed robbery of a Georgia store). Featuring contemporaries Sis Cunningham and Phil Ochs (who also produced the album), Song For Patty features ten original tracks, Ochs' "Bound For Glory" and Woody Guthrie's "I Ain't Got No Home."
Liner notes include lyrics, sheet music, photos and illustrations of Walker and his subjects, and a brief biography.
Track Listing