Nineteenth Century American Sacred Music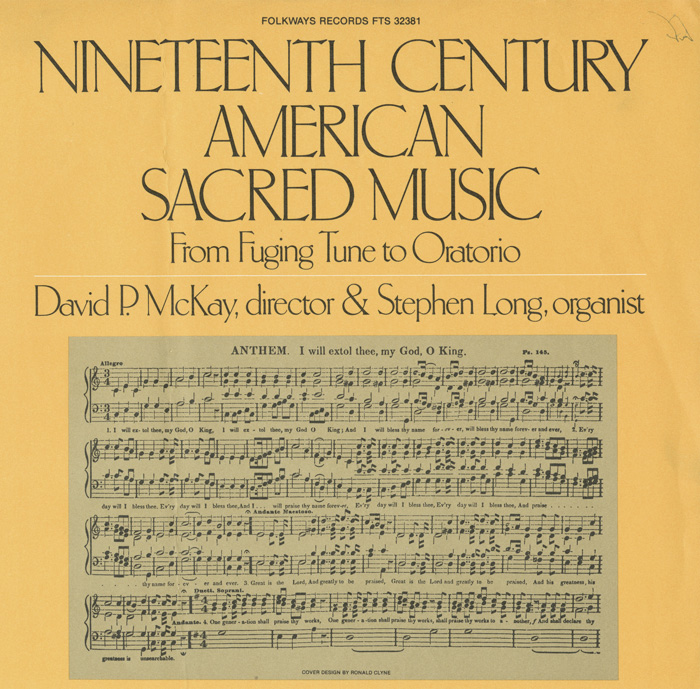 Nineteenth–century American sacred music was largely influenced by European classical musical standards and practices but tempered by a more straightforward (and simpler) American approach. On this 1980 recording, the 15-member Isaiah Thomas Singers, under the direction of David McKay, present a program of 19th–century sacred American music ranging from ornate polyphonic music to a tuneful rarity by Stephen Foster. The singers are accompanied by organist Stephen Long, an authority on early American pipe organs.
The liner notes, written by McKay, include a detailed discussion of 19th–century American sacred music, as well as biographical and musical information on each composer and selection. McKay also recorded two other Smithsonian Folkways recordings of early American music (Music for the Colonial Band — FW 32378 and Music for the Colonial Orchestra — FW 32380).
Track Listing