Various Artists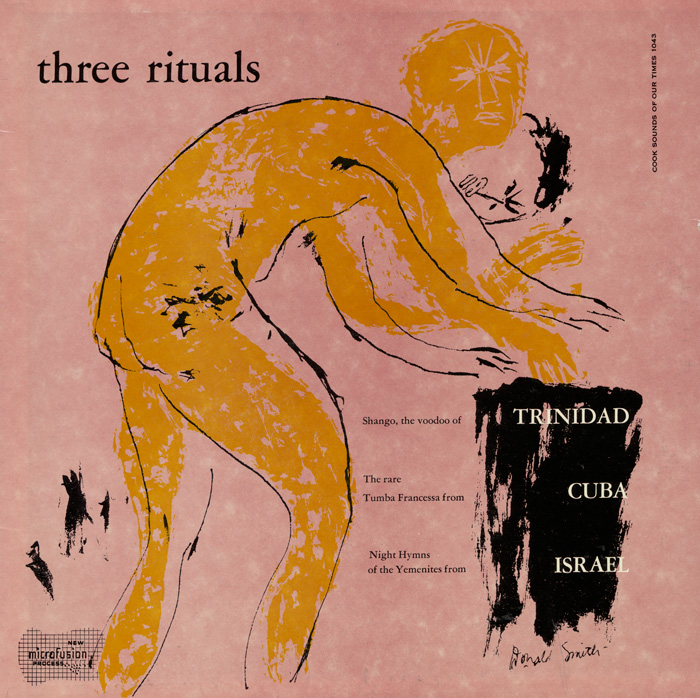 This recording samples musical performances from three fundamentally different cultures: Shangô from Trinidad, Tumba Francesca from Cuba and a pair of nightsongs from the Yemenite Jews in Israel. The collectors explain that the unifying theme of this early recording is "music of ritual," focusing primarily on the power of rhythm to induce trance and ecstatic possession. A listener may be better advised to listen to each tradition independently for its intrinsic value (or consider parallels simply between Shangô and Tumba Francesca).

EN ESPAÑOL

Esta grabación muestra actuaciones musicales de tres culturas radicalmente diferentes: Shangó de Trinidad, Tumba Francesca de Cuba y un par de canciones nocturnas de los judios yemenita en Israel.

Los coleccionistas explican que el tema unificador de esta primera grabación es "la música de ritual", centrándose principalmente en el poder del ritmo para inducir trance y posesión estática. Se aconseja al oyente mejor escuchar cada tradición independiente de su valor intrínseco (o considerar paralelos simplemente entre Shangó and Tumba Francesca).
Track Listing