A Treasury of Civil War Songs Sung by Tom Glazer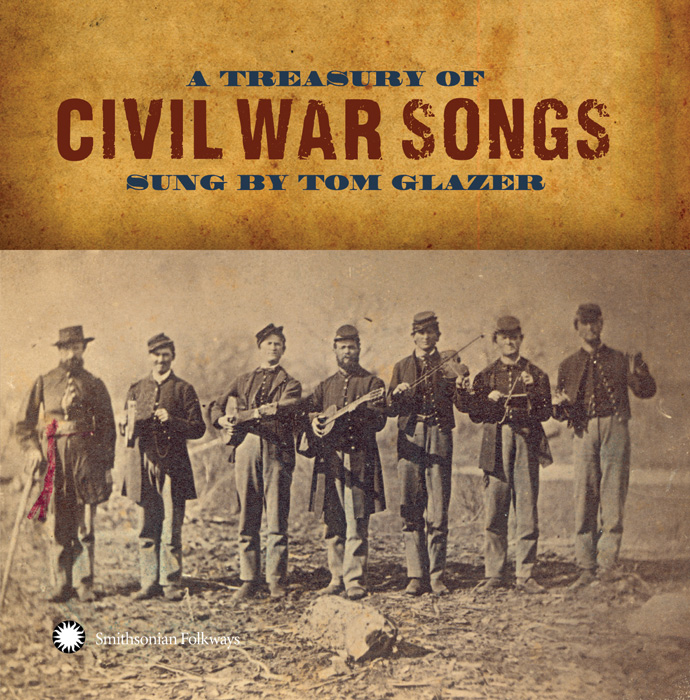 Songs with a good tune and rousing lyrics both mirrored and inspired the events of the American Civil War (1861-1865). They told tales of battle, slavery, emancipation, victory, and defeat, and a century and a half later, they enshrine the shattered brotherhood of a nation and the lessons taught by war. Popular American folksinger Tom Glazer (1914-2003) knew a good tune when he heard one, and on A Treasury of Civil War Songs, Glazer's crystal clear voice spins out classic songs that made history, while historian Patrick Warfield's liner notes take us deeper into the history that made the songs. 58 minutes, extensive notes, historical photos.
FREE DOWNLOAD
Please enjoy a free download of "When Johnny Comes Marching Home" performed by Tom Glazer.
| | | |
| --- | --- | --- |
| When Johnny Comes Marching Home | FLAC | MP3 |
Track Listing