1, 2, 3 and a Zing Zing Zing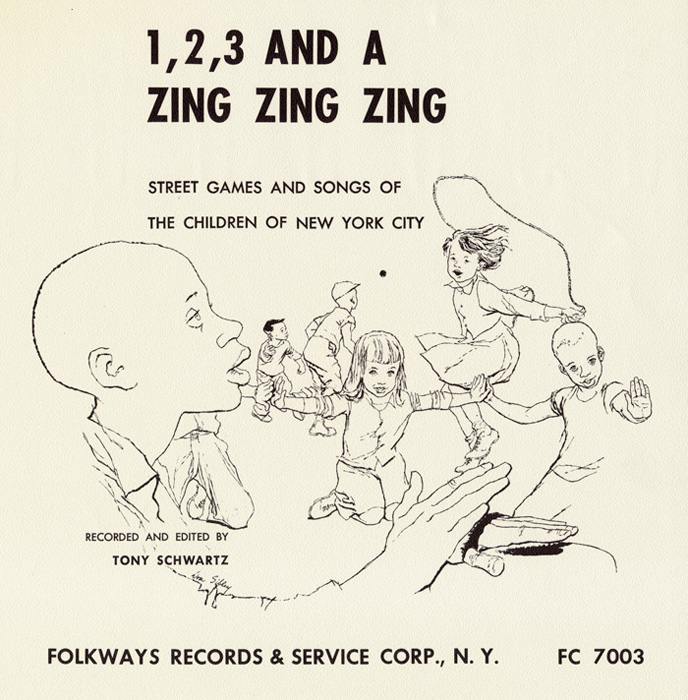 Created as a sample of what one might hear on a typical summer day in New York City, Tony Schwartz's 1952 soundscape features the street games and songs of children of West Midtown Manhattan. The distinctive variety of rhythms and melodies are demonstrative of the nationalities represented in one of the many ethnically-diverse neighborhoods in the city. Many of Schwartz's recordings, such as this album, as well as Music in the Streets (see FW05581) and Sounds of My City: The Stories, Music and Sounds of the People of New York (see FW07341) took place within a small radius within the Manhattan neighborhood he lived in for many years until his death in 2008. 9 tracks, 25 minutes, featuring liner notes with song descriptions and a short biography detailing the cultural context of Schwartz's fieldwork.
RELATED LESSON PLAN
"I've Got a Friend in Chicago"
Track Listing