Venezuela: Afro-Venezuelan Music, volumes I and II
Various Artists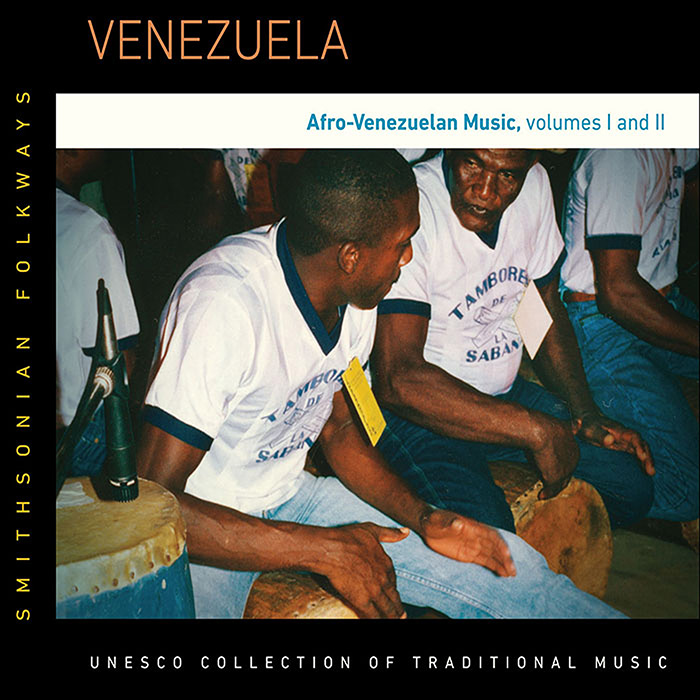 African people of many cultural backgrounds were brought as slaves in Spanish colonial times to the Caribbean coast of what is now Venezuela. Through a culture of resistance, they and their descendants preserved and adapted the musical instruments, sounds, and rhythms of their past to life in their new homeland. Recorded in local communities throughout the region, this extraordinary ethnographic collection paints a lively mosaic of the vitality and diversity of Afro-Venezuelan music at the close of the 20th century.
Originally recorded in the 1990s, this two-disc set is released by Smithsonian Folkways in 2014 for the first time. Extensive bilingual notes and photos are included.
FREE DOWNLOAD
Please enjoy a free download of the song "El Tocuyo: La Bella (tamunangue)"
| | | |
| --- | --- | --- |
| El Tocuyo: La Bella (tamunangue) | MP3 | FLAC |
This album is part of the UNESCO Collection of Traditional Music. More than 125 albums are being released by Smithsonian Folkways Recordings to make the series publicly available, including a dozen never-released albums of musical traditions from around the globe.
Track Listing