Vinyl Bundle #6 with Bonus Folkways Slipmat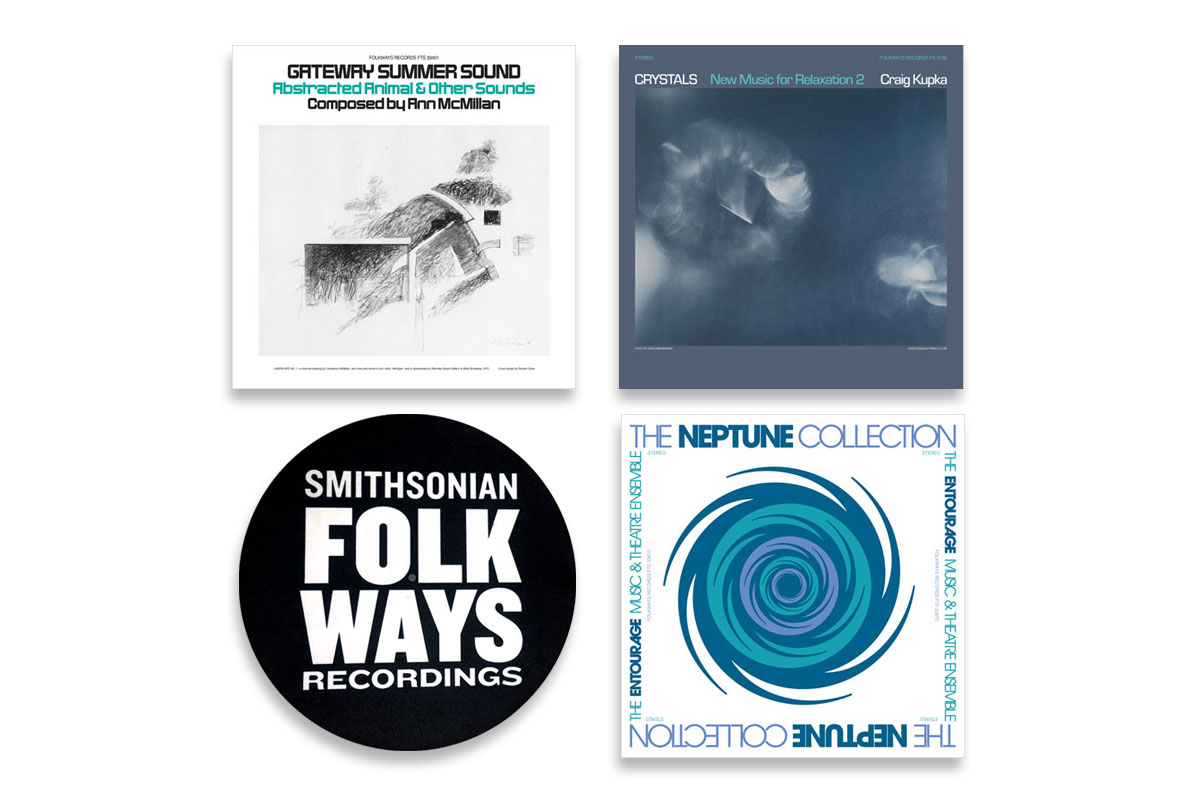 This is a pre-order item that will ship on or around the release date of May 22, 2020.
The Smithsonian Folkways Vinyl Reissue Series continues on with this 6th set of three Folkways Records classics - Ann McMillan's Gateway Summer Sound: Abstracted Animal and Other Sounds, Craig Kupka's Crystals: New Music for Relaxation 2, and The Entourage Music and Theater Ensemble's The Neptune Collection.
For a limited time only, we are offering these three vinyl reissues as a bundle with a bonus Folkways Slipmat.