Vodun-Rada Rite for Erzulie
Various Artists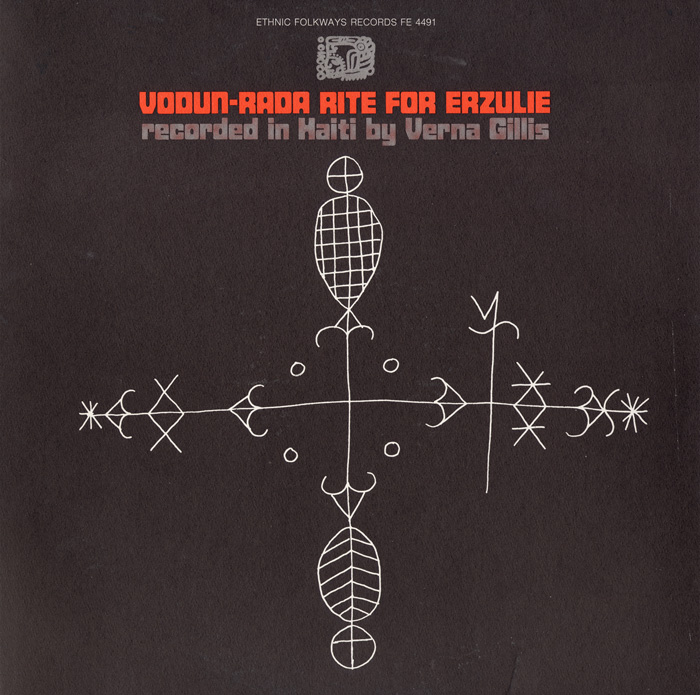 Vodun-Rada Rite for Erzulie
is a recording of a
vodun
religious ceremony.
Vodun
(or
vodoun
) is a Haitian religion that blends African beliefs and elements of Christianity. The
vodun
ceremony invokes and honors
loas
, the spirits of the
vodun
, and includes feasts, prayers, animal sacrifice, dance, and music. Ceremonies go on for at least several hours but can last all night; they include dancers becoming possessed by the
loa
. This recording is of a
vodun
ceremony for Erzulie, a
loa
, and was recorded in Haiti in 1975 by Folkways producer Verna Gillis. Liner notes explaining the
vodun
ceremony include photographs and drawings.
Track Listing