Uncle Wade - A Memorial to Wade Ward: Old Time Virginia Banjo Picker, 1892-1971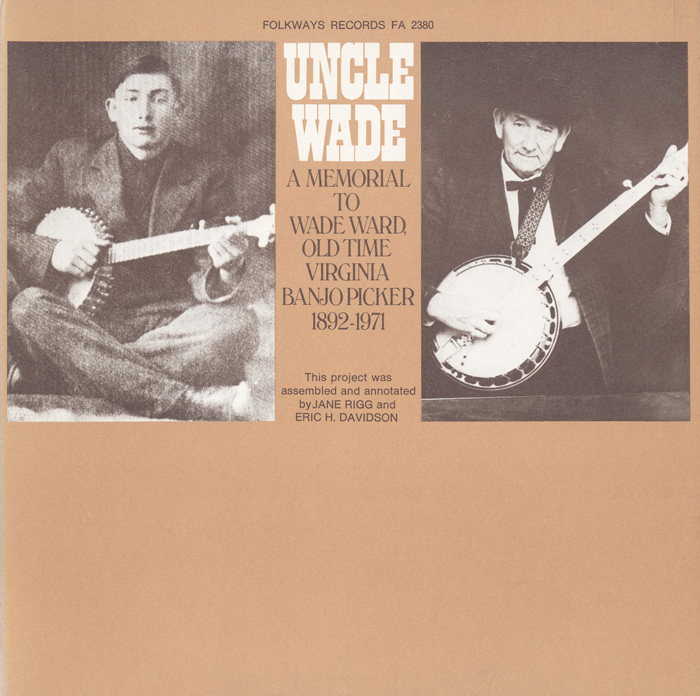 This selection of recordings features Wade Ward, a banjo and fiddle player from Independence, Virginia whose repertoire remained close to the tunes he learned in his youth. Clips of interviews with the musician and members of his family augment this collection of recordings from the early 1960s, when Ward was in his early 70s.
*Content Advisory:
The title of track 201 contains derogatory language. While it is offensive to us, we have chosen for the song titles to remain as published and interpreted in the time period in which they were written. We believe that to do otherwise would be to change a historical document. The "n word" was commonplace for a time in history, especially during the era of Jim Crow. Its circulation and popularization through blackface minstrelsy became associated with the identity of Black people in a white supremacist society.
Track Listing