Muleskinner Blues: The Asch Recordings, Vol. 2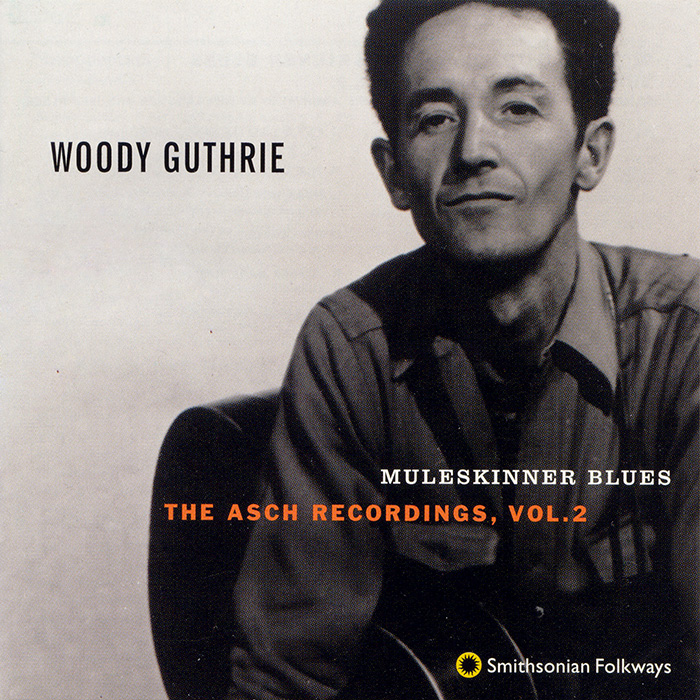 The songs on this recording, the second in a series of four, represent a selection from the vast storehouse of American folk and country songs that Woody Guthrie learned and incorporated into his early radio career and song books he sold on the air. In the early 1940s, upon coming to New York, Guthrie and frequent partner Cisco Houston recorded hundreds of songs for Folkways Records founder Moses Asch (160 alone in 1944). This series represents the best of these historic recordings. Muleskinner Blues highlights the non-original material that Guthrie recorded for Asch and includes American folk song standards, many of which became part of the American folk song canon due to Guthrie's influence. Running time 67 min, 40-page booklet includes historical and biographical notes on Woody Guthrie. Compiled and annotated by Jeff Place and Guy Logsdon. "Monumental stuff." —CMJ New Music Report

RELATED LESSON PLAN
"Bluegrass Music: A Toe-Tapping Exploration of an American Art Form"
Track Listing