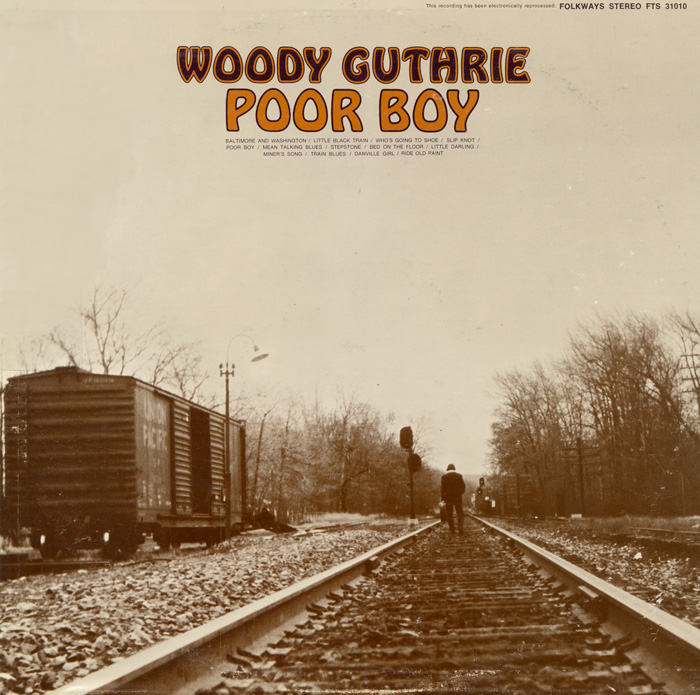 Woody Guthrie (1912–1967) was perhaps the most important folk musician of the twentieth century, inspiring a generation of singers and musicians such as Pete Seeger, Bob Dylan, Ramblin' Jack Elliott, and many more. Guthrie sang about many topics, but he was particularly known for being a voice of the poor and downtrodden, and the recordings on Poor Boy showcase this side of his work. The recordings were made in the mid-1940s and were originally released under the name Bed on the Floor.
Six tracks feature additional singing by Cisco Houston (1918–1961), and two feature harmonica accompaniment by Sonny Terry (1911–1986).
The liner notes feature an excerpt from Born to Win, Guthrie's book of drawings, letters, lyrics, and stories.
Track Listing