Riding in My Car (Book)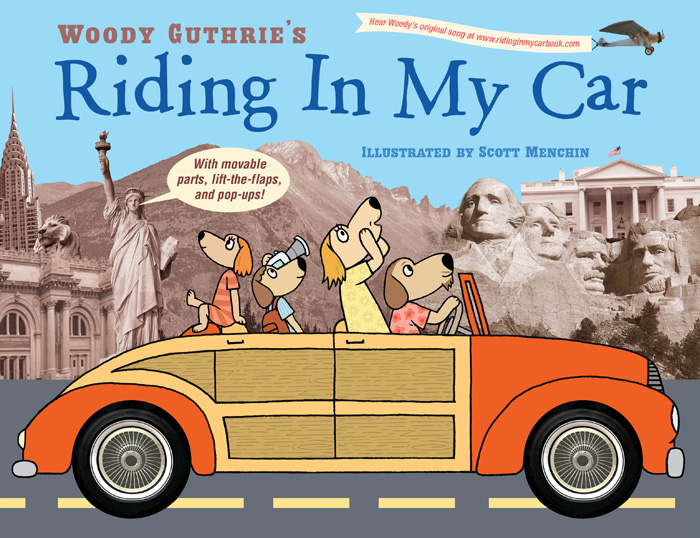 Inspired by his love of Woody Guthrie's Riding In My Car, award winning illustrator Scott Menchin invites readers on an exciting cross-country road trip with a family of dogs!
This interactive novelty format features pull-tabs, pop-ups, and lift-the-flaps on every page, and makes kids feel like they're really coming along for the ride, visiting some of America's most notable landmarks including the Statue of Liberty, Mount Rushmore, the Grand Canyon and more! Hidden beneath each flap are facts about America and biographical details about Woody Guthrie.