An Interview with Al Capp
Al Capp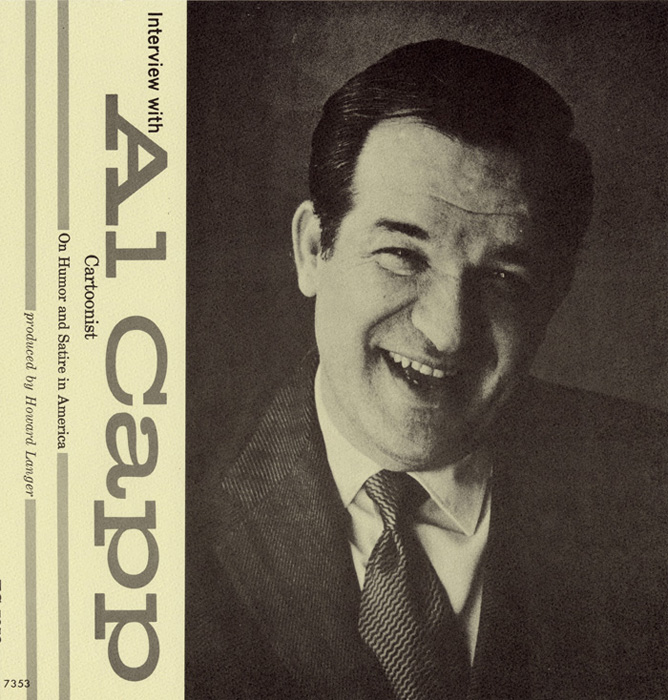 In 1959,
Scholastic Teacher Magazine
editor Harold Langer interviewed cartoonist Al Capp in his Manhattan apartment. Capp was the creator of
Li'l Abner
, a popular comic strip that ran in American newspapers from 1934 to 1977. In this lively 30-minute interview Langer and Capp discuss the influence of American politics on humor, the creation of Sadie Hawkins Day, the Shmoo (a character in Capp's comic) and Fearless Fosdick (a parody on Dick Tracy), and the process of creating a daily comic strip. Capp also discusses whether comic books cause juvenile delinquency; he concludes they do not. The liner notes include a full transcript of the interview.
Track Listing