The Morelia Cathedral Organ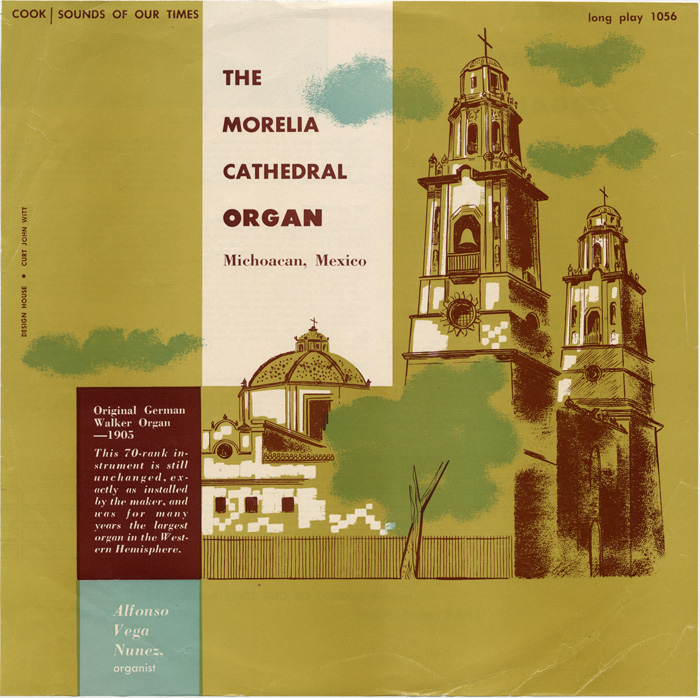 Michoacan, Mexico, 1905: the largest organ in the Western Hemisphere at the time is imported from Germany and installed in the Morelia cathedral. The same organ, the same cathedral in 1956: cathedral organist Alfonso Vega Nunez sits down to play a Bach Fantasia and Fugue, a "little" Fugue and a Vivaldi concerto. Result: vast majesty, divine inspiration.

EN ESPAÑOL

Michoacán, México, 1905: el órgano más grande en el hemisferio occidental que en ese momento es importado de Alemania e instalado en la catedral de Morelia.

En el mismo órgano, la misma catedral en 1956: el organista de la Catedral, Alfonso Vega Núñez, se sienta a tocar Fantasia y Fuga de Bach, una "pequeña" Fuga y un concierto de Vivaldi. El resultado: gran majestuosidad, inspiración divina.
Track Listing