Armenia: Liturgical Chants - Mekhitarist Community of Venice
Various Artists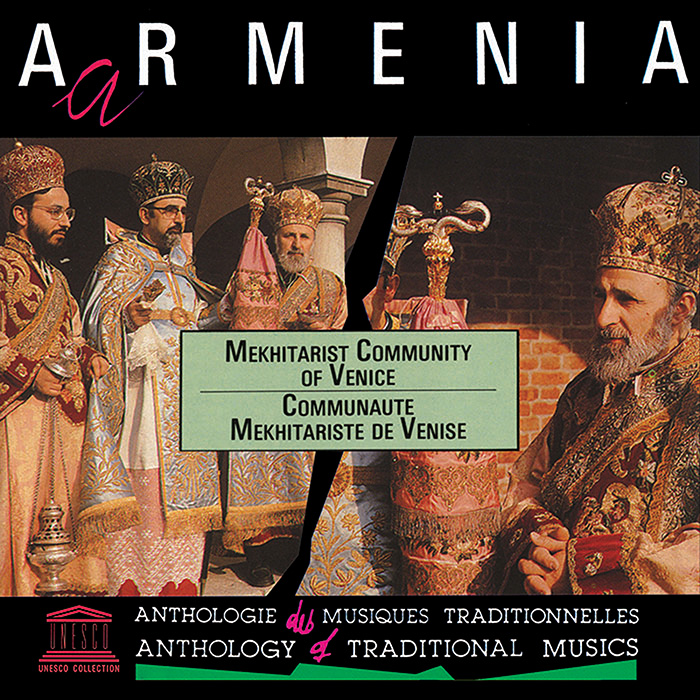 The monastery located on the island of San Lazzaro in the Venetian Lagoon, serves as the headquarters of the Mekhitarist Order of the Armenian Catholic Church. Here, at one of the foremost centers of Armenian Christian culture in the world, the Mekhitarist monks recorded this collection of liturgical chants sung during Lent and Easter. This monastery, notes ethnomusicologist Alain Daniélou, has maintained the tradition of the Armenian chant in its most authentic form.
The liner notes, in English and French, contain the text of the liturgical chants, taken from the Armenian Breviary, the Armenian Hymnal, and the Armenian Catholic Bible.
FREE DOWNLOAD
Please enjoy a free download of the song "Psalm of Lament/Psaume de Lamentation"
| | | |
| --- | --- | --- |
| Psalm of Lament/Psaume de Lamentation | MP3 | FLAC |
This album is part of the UNESCO Collection of Traditional Music. More than 125 albums are being released by Smithsonian Folkways Recordings to make the series publicly available again, including more than a dozen never-released albums of musical traditions from around the globe.
Track Listing