Music of New Mexico: Hispanic Traditions
Various Artists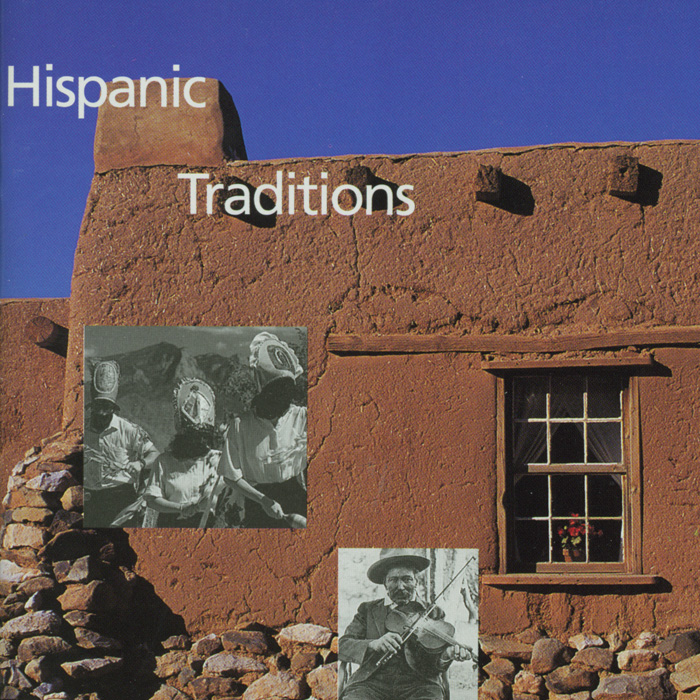 Sacred Hymns, serenades, narrative ballads, and lyric folk songs give a glimpse of the diverse and captivating cultural landscape of Hispanic New Mexico. These centuries old-traditions have helped sustain the Hispanic community's ethnic identity, but until recently they have received little attention outside the Southwest. Spanish lyrics have English translations. 26 tracks. 73 minutes.

"The beauty of the collection lies not only in the romantic poetry and dramatic tension that distinguish many of the ballads, but also in the ritual dances, choral arrangements, and ceremonial serenades that colorfully and often robustly punctuate the anthology." — Washington Post


Los himnos sagrados, las serenatas, las baladas narrativas y las canciones líricas presentes en esta colección permiten darse una idea de la diversidad del cautivante paisaje cultural del Nuevo México hispánico. Estas tradiciones, que se remontan siglos en el pasado, han contribuido a sostener la identidad étnica de la comunidad hispana, pero solo hasta hace poco han recibido alguna atención fuera del sur este americano. Letras de las canciones en español con traducciones al inglés, 26 cortes, 73 minutos.


Para información sobre ordenar haga clic aquí.


Track Listing