Folk Songs of the Catskills (New York)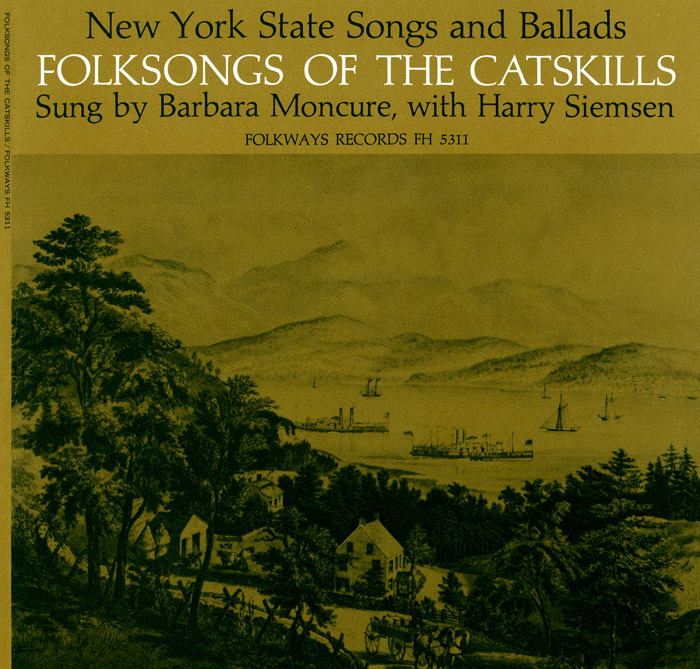 Stretching across western New York State from Lake Erie to the Hudson River, the picturesque Catskills Mountains have a rich folk song tradition. Barbara Moncure, although an Ohio native, spent many of her summers in the Catskills, collecting folk songs from tradition-bearers who are acknowledged in the liner notes.
Harry Siemsen, a Catskills resident who learned his songs through oral tradition, engaged in a variety of professions and was the official historian for the Town of Kingston. He sings two songs on the album as solos, and he and Barbara join forces in three lighthearted dialog songs.
Extensive liner notes discuss the history of life in the Catskills and provide information about each song along with its lyrics.
Track Listing