Broadside Ballads, Vol. 1
Various Artists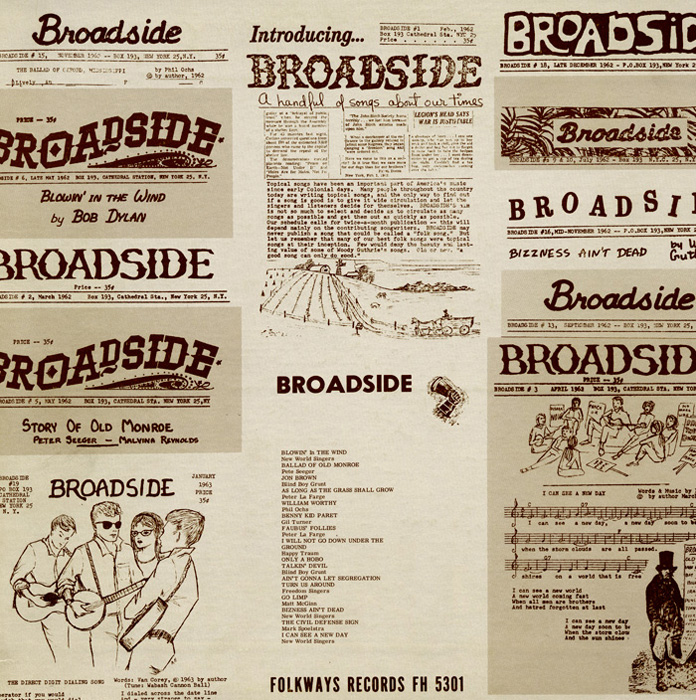 First released in 1963, and later reissued by Smithsonian Folkways to commemorate the folk publication Broadside Magazine, Broadside Ballads, Vol. 1 features artists such as Blind Boy Grunt (Bob Dylan), Peter La Farge, Phil Ochs, and Pete Seeger. With topical songs that vary in subject from civil rights to Vietnam and the nuclear arms race, Broadside Ballads, Vol. 1 is at once a staunch and elucidating account of a generation at odds with the world around it. Recorded in Broadside's cramped New York apartment, the album is spontaneous and intimate in approach and features vocals, guitar, banjo, and drums.
Contains the tracks "The Ballad of Old Monroe," "Faubus Foibles," "I Will Not Go Down Under the Ground (Let Me Die in My Footsteps)," "Only a Hobo," "Talking Devil," "Ain't Gonna Let Segregation Turn Us Around," and "I Can See a New Day," which are not on The Best of Broadside 1962-1988.
Liner notes include lyrics, photos, newspaper articles, sheet music, and writing by Gordon Friesen.
Track Listing