Cuba: Songs for Our America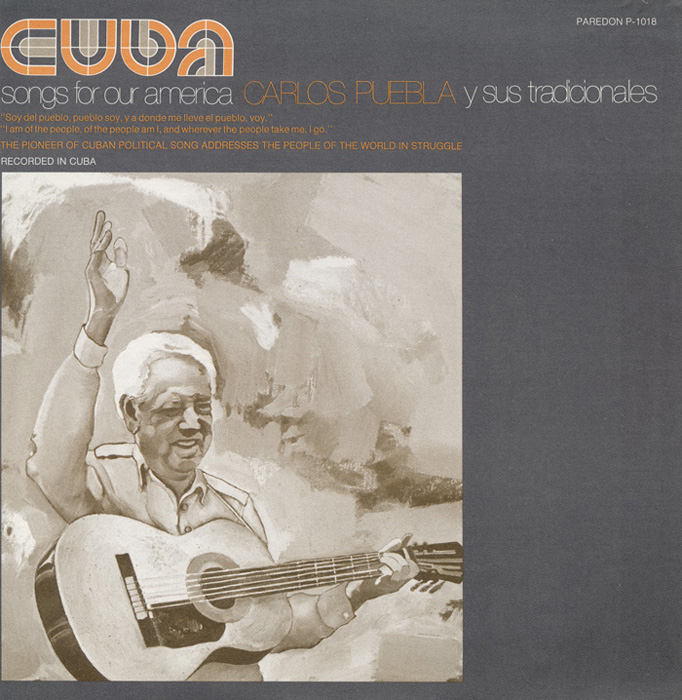 Carlos Puebla challenged foreign influences and the forces of imperialism in 1950s Cuba with songs about his oppressed countrymen. Then, in his music, he chronicled and celebrated the 1959 revolution. He and his group have toured throughout Cuba, Latin America, and "anywhere they are needed by the revolution." Liner notes in Spanish and English include song lyrics and an account of Puebla's service to his lifelong cause.
EN ESPAÑOL
Carlos Puebla desafió a las influencias extranjeras y las fuerzas del imperialismo en la década de 1950 en Cuba con canciones sobre sus compatriotas oprimidos. Luego, en su música, él escribió crónica y celebró la revolución de 1959. Él y su grupo han hecho giras por Cuba, América Latina y "en cualquier lugar que sea necesario por la revolución". Notas en español e ingles, se incluyen letras de canciones y una cuenta de servicio de Puebla a causa de su larga vida.
Track Listing