Various Artists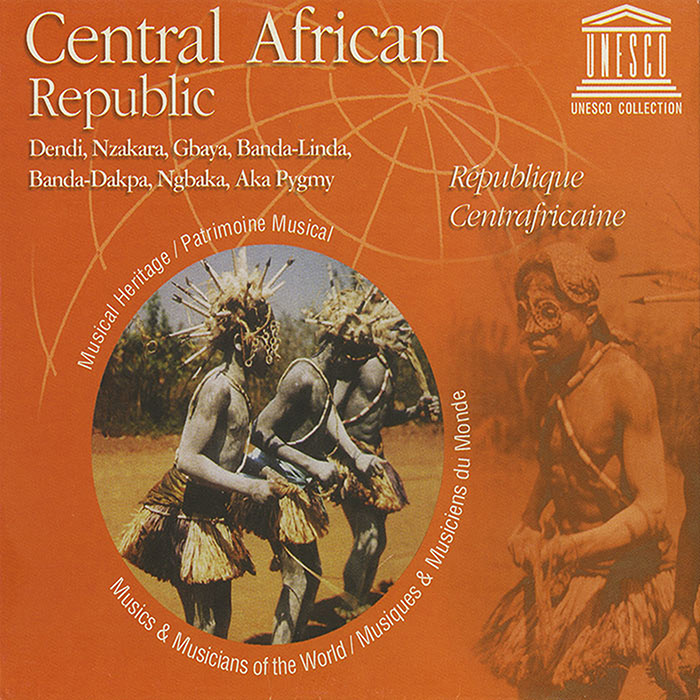 The landlocked nation of the Central African Republic is home to an estimated 80 to 100 ethnic groups, each with their own language and music idioms. This album presents music from seven of these groups: Dendi, Nzakara, Gbaya, Banda-Linda, Banda-Dakpa, Aka Pygmies, and Ngbaka. The recordings range from war chants to lullabies, with songs for counting, thinking, hunting, and music for ceremonial dance. The selections fit into two broad categories: group and individual. Group music celebrates and signals major events of the community, while individual music offers personal expression, sung for the performer's pleasure rather than for an audience. Both follow strict cyclical structures and a pentatonic scale.
This field recording was made by ethnomusicologist Simha Arom, a noted expert on the music of central Africa.
FREE DOWNLOAD
Please enjoy a free download of the song "Horn Ensemble/Ensemble De Trompes"
| | | |
| --- | --- | --- |
| Horn Ensemble/Ensemble De Trompes | MP3 | FLAC |
This album is part of the UNESCO Collection of Traditional Music. More than 125 albums are being released by Smithsonian Folkways Recordings to make the series publicly available again, including more than a dozen never-released albums of musical traditions from around the globe.
Track Listing